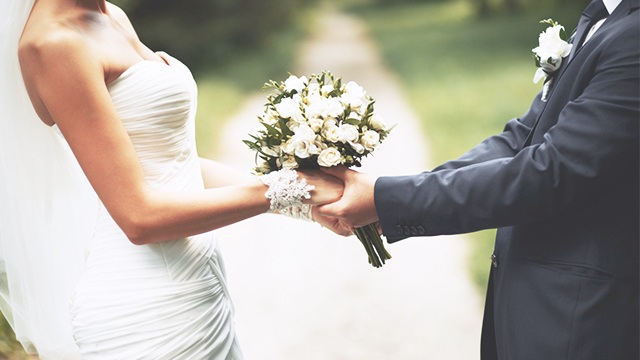 Everybody knows you need to save up for a wedding. But not everyone is willing to spend too much for a day's celebration. So for this week's #FNAsks, over 20 former brides share some money-saving tips that brides-to-be can keep in mind when planning their special day. So pay attention, and plan smart. Here's what we learned:
ADVERTISEMENT - CONTINUE READING BELOW
Always prioritize your needs over wants. Avoid impulse buys! Start with a basic checklist so you don't neglect the essentials: venue, entourage, catering and other suppliers. The add-ons--photobooth, games, program, decor--can come later. This way, you'll have more fun adding your personal touch later because you're done worrying about the logistics.
While bridal fairs are great, it's also advised that you get recommendations from real brides so you have a better idea on what to expect in terms of services and fees.
Got any more to share? We'd love to hear about it! Head over to our forum at Girltalk and join the conversation.
Go the DIY route if possible. If you can design your own invitation, that would save a lot of money! Don't be afraid to limit the info on print so there's less paper to use, you can easily create a Facebook page should you need to put more info for your guests anyway. Take advantage of technology! Not only is it cost efficient, it's environmentally responsible, too. 
If you want an intimate wedding, go for it. It will save you not only the extra bucks, but the stress as well. 
Book suppliers early for the price lock! Plan and save for at least a year. Your initial budget peg will likely balloon by the time your wedding is held.
ADVERTISEMENT - CONTINUE READING BELOW
Trim your guest list. Don't feel pressured to invite someone just to be polite or because they invited you to their wedding. Real friends will understand.
Research thoroughly and be more aware of the price range of services being offered, so you know if your potential suppliers' fees are really good deals. Don't get pressured by the "one-day only" promos into making a decision you're not sure about. Our Girltalk forums have very extensive reviews and tips to cut costs!
Sometimes, wedding gowns are cheaper abroad. So take advantage to shop for it if ever you actually have a trip planned before the celebration.
Open a bank account exclusively for your wedding funds so you can control your budget. Make a list of everything you need to spend on, including the pre-nup expenses, and decide which you want to spend more on and vice versa.
Put a max budget on every wedding expense. And make sure to include your honeymoon budget into your wedding fund. You're going to need to destress after! 
ADVERTISEMENT - CONTINUE READING BELOW
Whatever is left off from your budget (that you saved from getting suppliers) can go to your wedding contingency fund for on-the-day emergency payments.
There are ways to cut costs without editing down the look and feel. For example, you can get a three-layered cake, but only make the one you and your hubby will slice the edible part. Then just go for bite-sized cupcakes for the guests at the dessert bar.
For destination weddings, go for local suppliers. Especially for hair and make up as well as photo and video. Better if they come from a place near your venue so traffic won't be as big of a concern, too.
Let go of the entourage flowers and just invest on your bridal bouquet. After all, you'll be holding it in most of your pictures.
For hotel bookings, book in the name of your parents or in-laws if they are already senior citizens.
ADVERTISEMENT - CONTINUE READING BELOW
Use your own car as your bridal car if you're not planning to make it a big aesthetic element to your wedding.
Got any more to share? We'd love to hear about it! Head over to our forum at Girltalk and join the conversation.
Special thanks to Girltalkers airish_2, Tincywincy, mindlegirl, marywater, sdjulian, peachlipstick, rowan, letter_to_cleo, bollin_pop, iceheaven31 and all our Facebook commenters for your tips!
Load More Stories