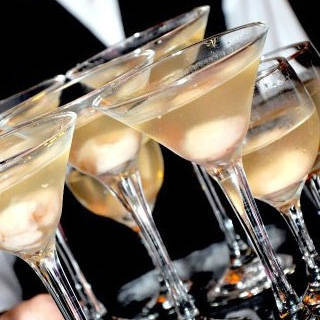 Some couples want their special day to be as merry as it can be, and having a mobile bar at the reception allows guests to cap off the night with a round of drinks. Spending a lot on alcohol is considered a luxury for most couples on a tight budget, but Swizzle Mobile Bar 's affordable packages make it easier for couples to make their party livelier.
Swizzle's Standard Package starts at PhP8,500 for 50 pax, and this includes long drinks and shots. The set already features Swizzle's bestsellers: Illusion, Hurricane, Tequila Sunrise, Amaretto Sour, and Rainbow shots.

If your guests are rather fond of cocktails, you can avail of the Cocktail Party Package, which starts at PhP9,500 for 50 pax. Cuba Libre, Mojito, Screwdriver, Margarita, and Piña Colada are the drinks to be served. Three non-alcoholic drinks, Pineapple Juice, Orange Juice, and Swizzle-ized Tea are also included in the package.

Mixing the two packages is also allowed, and this is especially recommended for parties with both younger and older guests. Such a package starts at PhP9,500 for 50 pax. The set features three cocktails--Illusion, Hurricane, and Amaretto Sour, and six kinds of shots--Tequila Sunrise, Margarita, Orange Raspberry Surprise, Mochaccino, Swizzle's Caramel Beer, and Rainbow Shots.

To make your reception even more festive, you can also rent Swizzle's illuminated low tables, which feature lights that change colors.
CONTINUE READING BELOW
Recommended Videos
ADVERTISEMENT - CONTINUE READING BELOW
For more information on Swizzle Mobile Bar's packages, see their supplier listing here.
Comments
Load More Stories