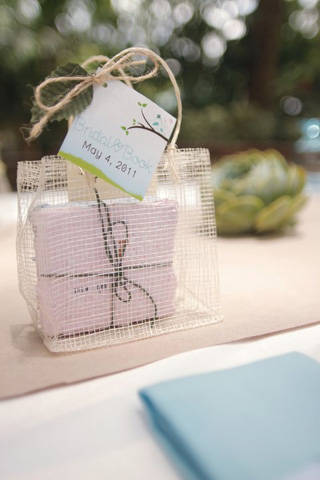 I think the best way to personalize a wedding is through DIY projects. Whether it's as simple as wrapping your favorite color ribbon around flowers and candles or as complex as designing and hand-sewing pouches for your bridesmaids, these handicrafts or hands-on touches make sure your wedding reflects your personal style and taste.
I have a confession to make. While planning our first anniversary event, I went crazy with the DIY projects. I think I added embellishments to everything I could get my hands on. It's amazing how simple accents like ribbons, beads, and even leaves and twigs can turn otherwise ordinary objects into works of art.
I also immensely enjoyed thinking of ways to incorporate our theme into the various elements of the event--from the invitations to the accent pieces to the giveaways. To channel the natural look, we added twine, leaves and an overlay from Paperpod Seedpaper to our invitations by Wingdingz.

ADVERTISEMENT - CONTINUE READING BELOW
ADVERTISEMENT - CONTINUE READING BELOW