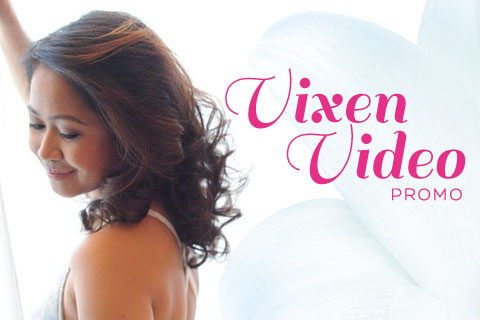 The promotion is open to all brides-to-be, 18 years old or older, and residing in the Greater Manila Area.
Participants must have read and understood the promo's mechanics and must have agreed to abide to the promo's schedule, rules and regulations.
To earn an entry, participants must like Lactacyd White Intimate's Fanpage: www.facebook.com/womantalks.
Participants must also complete the statement "I feel sexy when ..." and register with the following details:

[ul:0]

Only completed entries will be considered as valid entries. Registration is free of charge. All information sent will be kept confidential and will be used solely for this promo.
The participant will receive a confirmation email in the address she supplied in the form.
The winner will receive a music video shoot with complete hair and make-up services, wardrobe, accessories, and professional styling for the winner and gift bags.
Promo duration is from December 4, 2013 to March 17, 2014. Deadline of submission of entries is on March 17, 2014 at 11:59:59, BridalBook.ph server time.
The draw will be conducted on March 19, 2014 at BridalBook.ph's office at 8F Cybergate Tower 3, Pioneer St., Mandaluyong City in the presence of a DOH-FDA representative.
Prizes are not convertible to cash.
The winners will be notified via email and phone call the day after the draw. To claim the prize, the winner must present the email notice and the receipt together with one (1) valid ID and any proof of marriage preparations (i.e. invitation, marriage license)

IMPORTANT: Failure to submit any of the required proof and documentation is a ground for disqualification. In the event that the winner cannot claim her prize in person, she can send a representative bearing an authorization letter, one (1) valid ID and all the requirements for claiming.

Employees of BridalBook, Summit Publishing Co., Inc., Sanofi-Aventis Philippines., and partner agencies, including their relatives up to the second degree of consanguinity or affinity, are disqualified from joining the promotion.
The music video will be a property of both the winner and Lactacyd White Intimate (Sanofi- Aventis) and maybe used by the latter as marketing collaterals in connection with this promo.
Per DOH-FDA-CCRR Permit No. 255 Series of 2013
Comments
Load More Stories