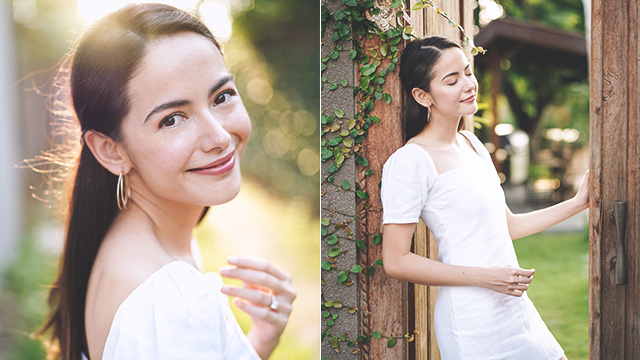 In December 2017, entrepreneur and beauty expert Jenny Rockett announced her engagement to John Scranton via a sweet and thoughtful Instagram post. "There are some things I like to keep offline, it's more special when not everything is shared and your family and closest friends are first to know," shared the outdoor and travel enthusiast. "But when you get to spend a forever with your favorite person and the man who makes you feel the luckiest girl alive, it feels right to share the joy and excitement!"
ADVERTISEMENT - CONTINUE READING BELOW
CONTINUE READING BELOW
Recommended Videos
Since then, Jenny has embarked on the crazy journey of wedding planning, which, as any bride will tell you, can sometimes be just as demanding as your day job—especially if you're getting married in a different country. Luckily, it's not all to-do lists and supplier meetings for Jenny. The bride-to-be has just arrived from her bachelorette in Bali where she was joined by six girlfriends. "The six girls who joined me in Bali for #JensRockLorette made me feel so special and we couldn't have had a better time," Jenny tells Female Network in an email interview. "There was so much love and positive vibes. We're all experiencing separation anxiety right now and want to go back!"
ADVERTISEMENT - CONTINUE READING BELOW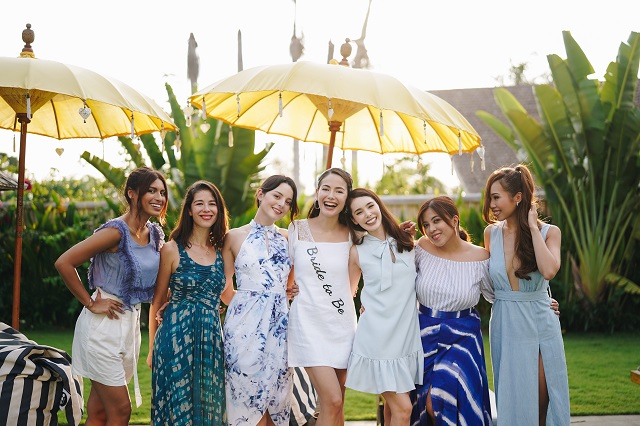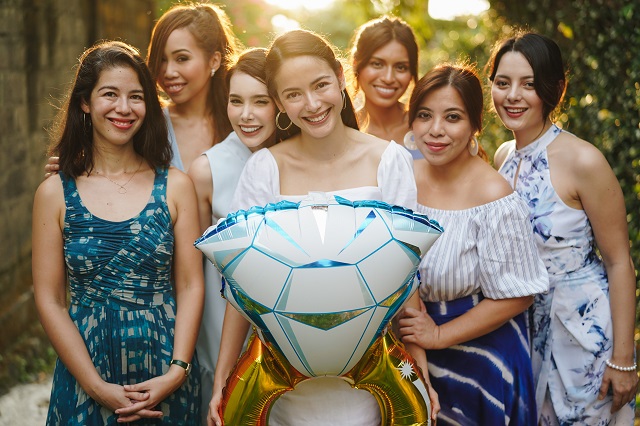 ADVERTISEMENT - CONTINUE READING BELOW
Thanks to the travel boom, more and more brides are opting for destination bachelorettes (highly recommended if you've never traveled with your BFFs before), and Bali is one of the best places near Manila to have it. "I absolutely love Bali! It's a place for everyone. And I'm so glad my bachelorette was there." The bride and her entourage spent a couple of days at Villa Mahe in Umalas, just a few minutes away from Seminyak, home of Bali's best clubs and trendiest restaurants.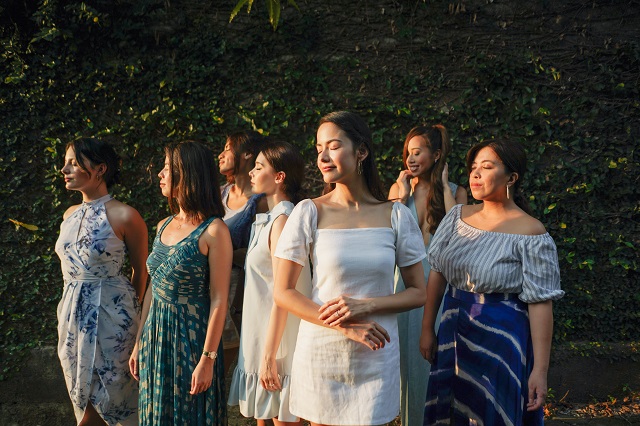 ADVERTISEMENT - CONTINUE READING BELOW
"My girls actually didn't tell me where we were going in Bali—it was a surprise! They just told me to book my ticket! I had not idea where we were staying or what we were doing. It turned out to be perfect—we stayed in a beautiful villa near Seminyak, the food was AMAZING, people were friendly and the vibe was unforgettable."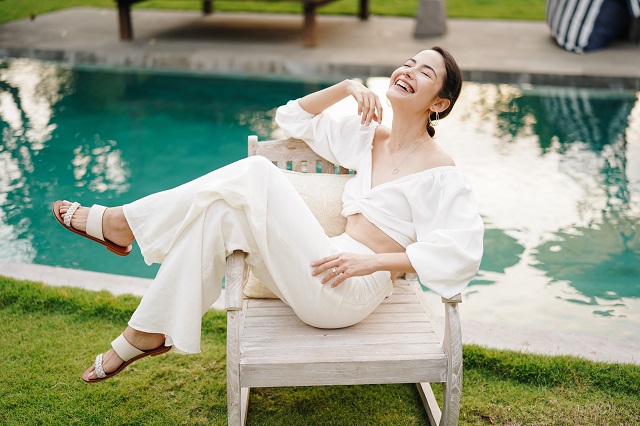 ADVERTISEMENT - CONTINUE READING BELOW
To top if all of, (and to truly be in the moment without having to whip out phones every few minutes), #JensRockLorette was joined by SweetEscape, an influencer- and celeb-favorite service that connects you to professional photographers all over the world. (Learn more about them here.)
Eager for more wedding planning advice from the multi-hyphenate bride? Check out the rest of our interview below:
Female Network: What's the most challenging aspect of your wedding preparation? And the most fun?
Jenny Rockett: For me, the most challenging aspect of the wedding prep was the wedding dress hunt, followed by its logistics. I opted to buy my dress in the U.S. which meant scheduling trips to L.A. for four to five fittings and asking my fiancé's mom to drive me five hours each way! I also had to find a way to get the dress back to Manila.
The most fun part of the wedding prep for me was selecting the venue. We went through countless possible cities and venues until we found ours in wine lands of Cape Town. Through the search, I really enjoyed dreaming of beautiful wedding scenarios and being inspired at each place we found.
ADVERTISEMENT - CONTINUE READING BELOW
FN: What's your best advice for brides planning a destination wedding?
Jenny: You know, I had a long engagement. And I'm really enjoying being engaged right now and having time to plan our destination wedding. I think my advice would be to not to rush to the wedding if you can and enjoy it–you're only engaged once!
ADVERTISEMENT - CONTINUE READING BELOW
My other advice is to get a wedding planner in the destination country. Since your wedding planner is from there, she will know all the best venues and suppliers for your wedding. She could also help save you some money too by sourcing the best local suppliers, rather than flying them in from Manila.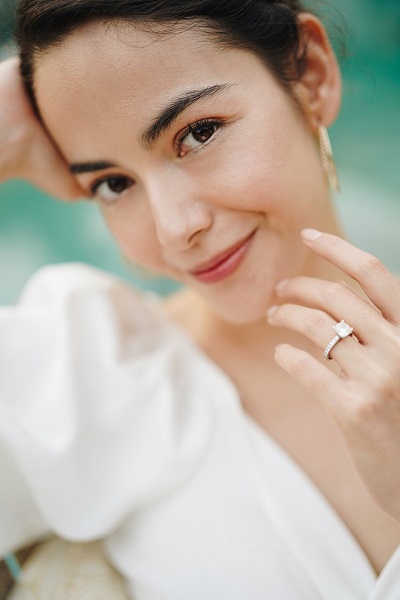 ADVERTISEMENT - CONTINUE READING BELOW
FN: Any beauty tips for brides-to-be three months, one month, two weeks, and days before the wedding?
Jenny: Can we start from six months before the wedding? Haha!
Six months: Get your teeth fixed if you want a beautiful smile for the wedding. I went back to my old orthodontist to get retainers. But I know a lot of other brides who got invisalign, braces or veneers.
Three months: Be sure to get a makeup test with your makeup artist. You want to make sure there are no surprises on the big day! Also, 3 months before is when you want to step up your fitness game with HIIT classes, yoga or anything really that makes you sweat a lot.
One month: Eat only fresh foods and workout more. I've started working out body areas that matter for the wedding dress like the waist and arms. Sweat everything out in a sauna. Get a facial or two.
ADVERTISEMENT - CONTINUE READING BELOW
Two weeks: Workout lots more. Get a massage and try not to stress.
Days before: Use daily facial masks to keep your face hydrated, especially if you're jetlagging. Sleep early (you don't want eye bags). And smile a lot pre-wedding, it will bring good things to your mood and mindset.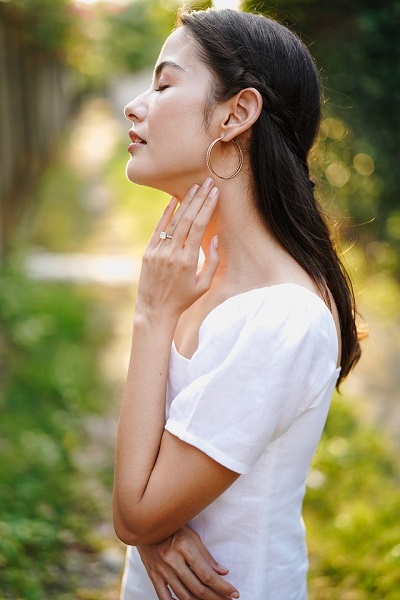 ADVERTISEMENT - CONTINUE READING BELOW
Load More Stories