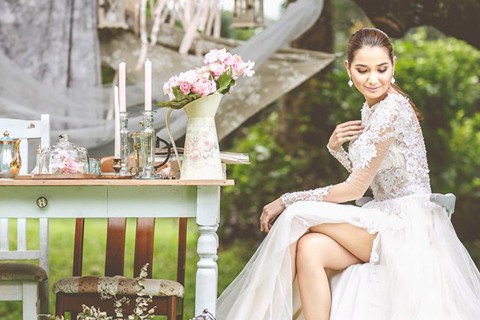 Every bride wishes to wear a stunning wedding gown as she walks down the aisle to say "I do." Not only does the bride want to find a piece that is stylish and elegant, but she also wants to wear a gown that reveals her personality.
Jazel Sy is an exceptional wedding gown designer that creates timeless gowns to suit every bride. In her latest collection, she features modern vintage pieces, which are very classic and contemporary. Each gown showcases Jazel's signature style, such as intricate fabric manipulation and beadwork. Through these charming details, Jazel laces each ensemble with a special touch that allows the bride to truly shine.
Launch the gallery below to view Jazel's latest collection.
Comments
Load More Stories