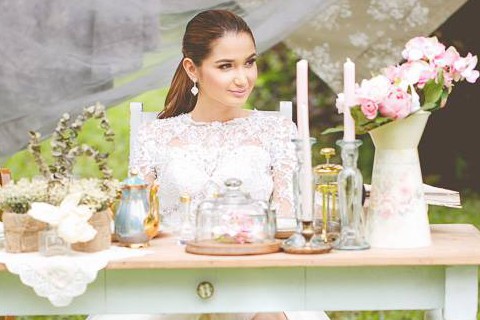 Every bride wishes to wear a stunning wedding gown as she walks down the aisle to say "I do." Not only does the bride want to find a piece that is stylish and elegant, but she also wants to wear a gown that reveals her personality.
In her latest collection, exceptional wedding gown designer Jazel Sy features classic Parisian creations that channel a timeless and chic vibe. The gowns' intricate design and beadwork are perfectly tailored for sophisticated brides. The elegant ensembles give a one-of-a-kind look for brides who wish to look effortlessly stunning on their wedding day.
Among the pieces are mermaid-cut gowns, which are adorned with charming lace appliques and elaborate beadwork that reveal Jazel's romantic style.
View the video below by the BlacktieProject to see Jazel Sy's Modern Parisian Collection
Comments
Load More Stories