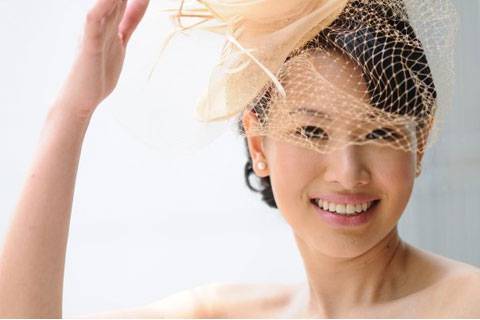 These days, most brides choose to research on their potential wedding suppliers online. They wish to see photos of the suppliers' works and special packages that would help them make an informed decision.
Makeup artist Jasmine Mendiola realizes how valuable an online portfolio is, and so she recently decided to give her website a makeover. The new site allows Jasmine to introduce herself properly to brides who wish to know more about her services. 

To give you a glimpse of what Jasmine can do for brides, the site features photos and videos of previous clients. Moreover, the site lists down Jasmine's packages and services, which include makeup and styling for weddings, debuts, and other special events.

Aside from showcasing rates and photos, Jasmine's site also features a calendar that allows you to check Jasmine's availability on your wedding date. Jasmine knows how frustrating it can be for you when--after talking to the supplier about rates and packages--the supplier finally discloses that she's unavailable on your chosen date. However, through the calendar, you can both make sure that your exchanges won't be for naught.
ADVERTISEMENT - CONTINUE READING BELOW
To celebrate the fresh look of her website, Jasmine is giving 25% off to brides who get the word out about her new site. For a shot at the discount, all you have to do is Like Jasmine's Facebook page, and share this article. You may also share this article via Twitter or Instagram--don't forget to follow and tag @jasminemendiola. When you've shared the article, fill out the online form to choose a discounted package. Jasmine will then confirm if you're among those who will receive the discount on your most special day. Twenty-five lucky brides will win the 25% discount, so Like or follow Jasmine's page, and fill out the form quick!

To inquire about Jasmine Mendiola's packages, check her directory listing here.

Comments
Load More Stories