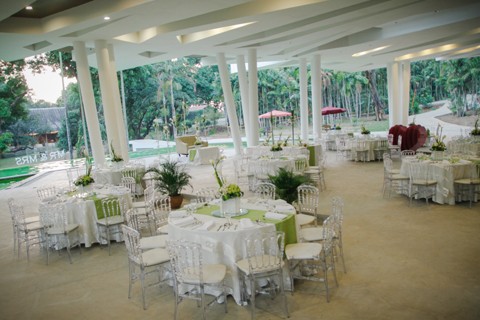 Preparing for the wedding can give you a glimpse of married life. You and your groom have to work together for a common goal, which is to have a beautiful wedding. You can start your journey to happily ever after by scouting for wedding suppliers for your special day. Together, you can look for the most creative teams that can make your dream wedding happen.
Jardin de Miramar invites you to The Grandest Bridal Fair happening on June 15, 2014. Over 30 participating suppliers will be setting up their booths at Jardin de Miramar's lush pavilions, namely Isla Palma, Sevilla, and Ylang-Ylang.
Each of the venue spaces will be styled differently to give marrying you theme ideas for their big day. In addition, three catering companies will be showcasing their banquet expertise by serving a variety of cuisines, which you can sample for free. That way, you'll know what they can give you on your most special day.
ADVERTISEMENT - CONTINUE READING BELOW
If you're interested, you must like Jardin de Miramar's Facebook page and banner photo to gain entry to their biggest bridal fair yet. If you book on the same day, you will receive a 20% discount from Jardin de Miramar. You will also get discounted rates from partner suppliers, and a chance to win prizes, including a swimming and spa package in the raffle, which will be drawn hourly.
For more information on Jardin de Miramar, click here.
ADVERTISEMENT - CONTINUE READING BELOW
Comments
Load More Stories