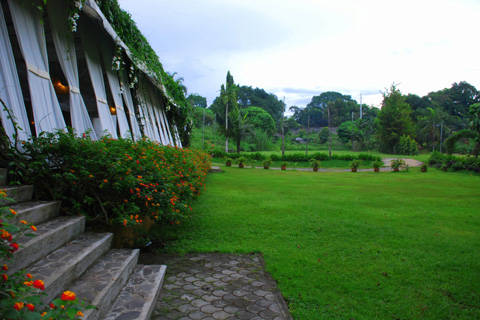 Civil weddings present as many reasons to celebrate as church weddings do, no matter how short the guest list is. For such a special intimate occasion, a fitting celebration should be prepared. Jardin de Miramar offers a variety of comprehensive packages for civil weddings.
For a party of 30 people, Jardin de Miramar offers two options, depending on the time of the wedding. For daytime ceremonies, the package costs PhP30,000. It already includes the service of an officiator, a buffet, wedding cake, chairs, podium, and sound system. For evening celebrations, the package costs PhP34,000.
For a celebration with 40 attendees, Jardin de Miramar's package for a morning celebration is at PhP35,550. The package also comes with the service of an officiant, a buffet, wedding cake, chairs, podium, and sound system. For weddings to be held at night, the package good for 40 people costs PhP40,550.
Depending on the wedding's theme or couple's personality, couples can choose among Galera, Pergola, Terraza, Estacion, Intramuros, Ylang-Ylang, and Plaza as venue for the festivities. With these packages, Jardin de Miramar allows couples to easy plan an intimate wedding that isn't any less filled with love.
ADVERTISEMENT - CONTINUE READING BELOW
Comments
Load More Stories