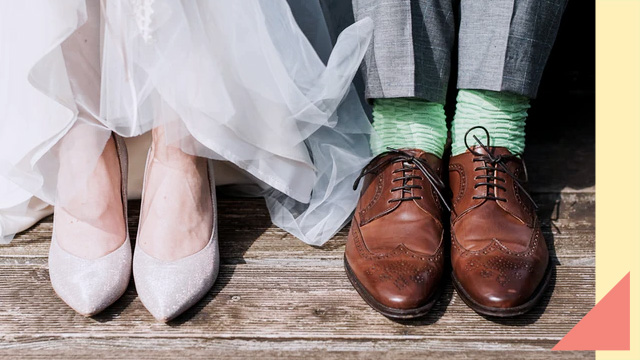 As the world adjusts to the new normal, the wedding industry in particular has completely shifted to smaller scale celebrations for the time being. Meaning, intimate micro-weddings are all the rage, and might just continue to thrive for the foreseeable future. With this in mind, we're sure engaged couples looking to rearrange their wedding plans to fit the necessity of our current situation are already stressing over how to still make their small ceremony a memorable one, especially given all the restrictions in place. 
ADVERTISEMENT - CONTINUE READING BELOW
To help you find your answer, below we asked wedding industry pros on their best practical tips and reminders for couples when preparing their nuptials amid the new normal.
Teddy Manuel, events stylist
"The most important thing that the couples should consider is the health and safety of all the people involved. We don't want to contribute to the rising numbers of the infected individuals in our country. Whether we're styling our homes, we need to make sure that safety standards are in place. There should be minimal contact with the crew and the guests. If possible, we don't let anyone with symptoms enter the premises. Some couples would even require health certificates. As a supplier, we need to assure our clients of our own safety measures. Our crew has to be protected with masks, and they should only be confined to the area allocated."
"When possible, we ensure that all the items we are bringing in are disinfected. We also need to advise our clients on banquet distancing. There should be enough space in between chairs and the capacity should be limited. It's now a challenging task to be creative with this safety measures and ensure that the output would still be beautiful. We just have to be creative. Our centerpieces can be a decorative barrier between people. The final output should still make them comfortable and at ease in spite of the safety measures in place."
Jeff Galang, wardrobe stylist 
"I think even though that it's an intimate wedding, that doesn't mean it has to be any less important most especially on their wardrobe. I always tell my brides who are pushing thru with an intimate celebration that they can still have that grand wedding moment. Wear that dress that you've been dreaming since you were a little girl. Intimate doesn't always have to be understated. After all, it is still your wedding, just on a small scale. Give it as much priority as a big wedding."
ADVERTISEMENT - CONTINUE READING BELOW
Rhed Sarmiento, wedding planner
"As much as possible the ceremony and reception should be in one venue, or are at least close to each other. I suggest food is plated to lessen the interaction. They can also send food packs that are the same as their food at the reception, for friends and relatives who are witnessing their wedding online at home."
"Couples can also prepare personalized safety kits for each guest, and this may serve as their souvenir for them. This may contain a pocket-sized alcohol, and personalized masks (so guests can wear this on top of their usual surgical mask) which will look nice in the photo as well. There could also be a note with reminders on social distancing, and proper personal hygiene with their personal note and acknowledgment of their guest's presence." 
Arbee Panga-Delgado, Kiss the Girl Events
"With the small guest count that you are eyeing, try not to scrimp on small details. Why not make the menu cards personalized. You can also give a thoughtful wedding favor and make sure your shortened party will be a fulfilling guest experience for your nearest and dearest." 
ADVERTISEMENT - CONTINUE READING BELOW
"Lastly, if plated service is not an option, we recommend a managed buffet service for the reception. Aside from creative seating arrangements at the reception, your wedding planners may also implement a strict buffet line to promote social distancing. Dishes like soup and salad can be served russian style then mains and dessert can be served buffet style."
ADVERTISEMENT - CONTINUE READING BELOW
"Order great food that your few guests will really enjoy and remember and drink to your heart's content. As for your other loved ones, we can still make them feel special by maybe sending them food and drinks that they can enjoy with you, maybe through Zoom or even through LIVE events. Some people in the industry are setting this kind of platform up as well to help loved ones celebrate with each other.
"Still celebrate, still enjoy, remember to be fully present and live in the moment, let us not let this pandemic handicap our spirits and let us all remain resilient as better times will for surely be ahead of us."
ADVERTISEMENT - CONTINUE READING BELOW
For the full article, visit Preview.ph.
***
This story originally appeared on Preview.ph.
Load More Stories