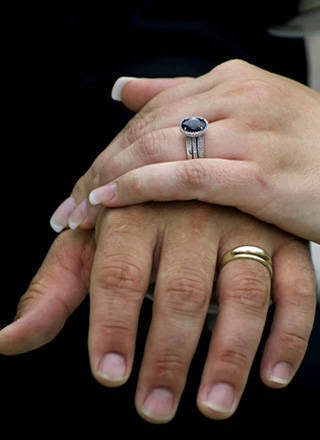 Interfaith marriages are no longer as uncommon as they once were. Certain religions are now relatively more receptive to marriages between someone from their religion and another person of a different faith. In most cases, interfaith marriages need special requirements--like papers or even an additional ceremony in order for a marriage to be valid in either faith.
If you and your future spouse are planning to go into a mixed marriage, there are several things you might want to do in order to prepare for your life together.
Do your research.
Find out about each other's belief. This sounds simple, but make it a point to have a deeper understanding of your partner's beliefs. If you can, you can try attending each other's religious gatherings, so that you both know what to expect from the other group. Researching keeps you from passing hasty judgment on other practices. Be open-minded and try to understand and appreciate what is valued in their faith. Also, try to find out how both your churches will receive interfaith marriages--this will help you plan for your upcoming wedding and may determine how you deal with the next consideration.
One wedding, or two?
If neither of you are planning to convert, but both of you want to tie the knot before your spiritual communities, one of the options to consider is to have two wedding ceremonies to honor both your religious practices and faith, showing how you accept and respect each other, regardless of your different beliefs. The celebrations need not be lavish affairs; two intimate ceremonies can be just as beautiful as one big wedding. Just remember to let each other know what to expect from both ceremonies, and stay open-minded about each other's religious practices and what these might require.
ADVERTISEMENT - CONTINUE READING BELOW
Talk about the future.
Discuss your plans for your life ahead. Having two different religions in one household can greatly affect your lifestyle. Talk about whether conversion is a must, how you plan to raise your future children, how your folks will respond to your being in a mixed marriage, how you will observe religious occasions, how you can support one another's spiritual needs, and other matters that may affect how you live (food prohibitions, daily or weekly practices, among others). Needless to say, both of you will have to make compromises regarding many things, but it's better to discuss these matters early on.
Focus on the values that you share.
While you and your future spouse may not share the same beliefs or practice the same religion, remember that there can still be some common ground with regard to values. Instead of focusing on the differences in your beliefs, giving emphasis to the values that you share can help you make plans for your future together.
You might also want to check:
Comments
Load More Stories