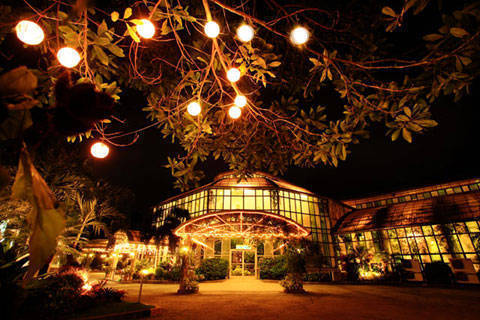 Some brides dream of having a garden wedding--and while it would be great to have natural light and a cool breeze on one's wedding, brides also dread the possibility of rain at an outdoor venue. If the unpredictable weather is among your concerns, consider celebrating at an indoor venue that offers an outdoor or garden feel.
One of such venues is The Glass Garden in Pasig. With two ballrooms that can each accommodate up to 350 people, The Glass Garden is the perfect venue for couples who wish to hold their big day at an enchanting space. Its air-conditioned ballrooms--Emerald and Diamond--both feature frosted glass walls that foster a warm, romantic ambiance.
Take a tour inside The Glass Garden by browsing our gallery below.
Click here to know more about The Glass Garden's services and wedding packages.
Comments
Load More Stories