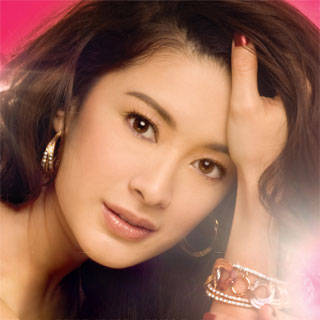 Diamonds are a bride's best friend. It adorns her finger as an engagement ring and today, more and more couples are adding the precious stone to their wedding rings. Diamond jewelry such as earrings and necklaces also add sparkle to the bride's trousseau on her wedding day.
Because Karat World knows how each bride dreams of diamonds on her special day, they are holding a special sale called "In Love with Diamonds." From February to March 2012, all diamond jewelry are at half price at all Karat World stores.
Couples shopping around for their wedding rings can view their Diamond Wedding Ring collection and see how diamonds jazz up a plain wedding band. To help them choose their rings, every Karat World store has a wedding ring section with well-trained staff on hand.
The bride can also don a dramatic diamond necklace or bracelet to enhance her wedding gown.

A dainty pair of diamond earrings or a diamond pendant also make thoughtful gifts for members of the entourage.
Whichever way you decide to add diamonds to your wedding, the "In Love with Diamonds" sale at Karat World is the perfect opportunity to do so.
To see a list of Karat World stores, view their supplier listing here.
Comments
Load More Stories