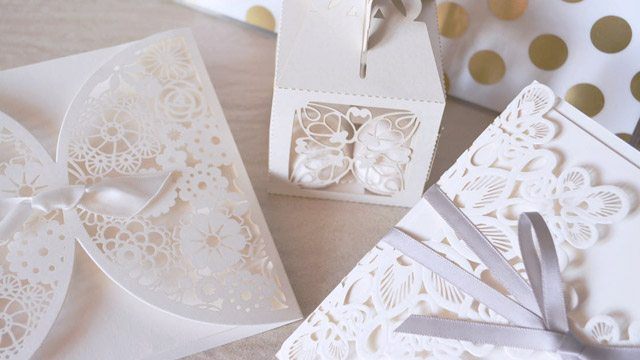 Probably one of the most time-consuming tasks in planning a wedding is collecting RSVPs. RSVP stands for repondez, s'il vous plait, which is French for please respond. Not everyone seems to be aware of this, so if you ask any bride about it, more often than not you'll get the same story – that only a small percentage message back on their own accord, while you practically need to chase the rest over social media or via SMS. "Ten years ago it would have been rare to chase RSVPs," says wedding planner Sarah Haywood on Telegraph UK. "Now, it's commonplace."

So how exactly do you go about efficiently confirming the attendance of your elusive invitees? Here are a few tips that can hopefully help:
ADVERTISEMENT - CONTINUE READING BELOW
1. Send a Save the Date card prior to the real invitation.
Some may think that "save the date" cards are redundant, but they actually help in prepping your invitees for your big day. Whether you want to do them via snail mail or digitally, these should be sent out four to six months prior to your wedding. 
2. Opt to put "Please respond" instead of "RSVP."
There may actually be people who feel disconnected with the term, so being direct to the point may help increase your feedback.
3. Send out your invitations at the proper time.
Wedding planner Chandra Keel explains the general rule of thumb on Brides: "Ideally, invitations should be sent six to eight weeks before the wedding... This way, it's close enough that your guests feel like they can't put it off, yet it's not so close that they've made other plans."
4. Have a cut-off date for RSVPs.
Keel also notes that RSVP deadlines should be four weeks prior to your wedding. This will allow you enough time to adjust your guest list, and to add a little buffer for those who don't respond but show up to your wedding.
ADVERTISEMENT - CONTINUE READING BELOW
5. Offer your invitees several options on how to get back to you.
Give them landline numbers, mobile numbers, email addresses – the works! Make sure that they can reach you in every possible way.
6. Ask help with following up.
Calling up and texting people can be very taxing on you and your pocket, so don't be afraid to ask for help from your bridesmaids in following up with guests who have yet to respond. Sharing the workload can make things progress faster.
Recommended Videos
Comments
Load More Stories