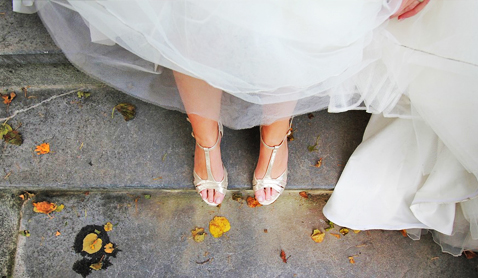 In



2. Make a game plan.
If you failed to plan your expenses prior to the wedding due to excitement, now is the time to start. According to Mr. Laraya, the best way is to sit down and study your situation. Know exactly where you stand, be honest about your individual finances, and create compromises. From there, you will know what road to take.

3. Make a timeline.
"In two or three years, you should have gotten that fixed," noted Mr. Laraya. Why the seemingly short time frame? It's because in a couple of years after marriage, you will probably have children, which you will need to spend for. A few more years down the line, you'll need to put them through school. You wouldn't want to still be paying for your wedding while your kids are already in kindergarten, would you?

4. Tighten your belts.
Forget those weekend dates at fancy restaurants. As the old adage goes, "kung maikli ang kumot, matutong mamaluktot." Set aside a certain amount of money every sweldo to pay off your debt and spend the rest only for needs. Be disciplined enough to know your priorities. The wants can wait until later on.

5. Ask for financial assistance from a professional.
It always pays to ask for advice from somebody who can help you out. Look for a financial expert you can trust to give you clear-cut solutions. They may have more available options that you can work with, which may help you get back in the green faster.




GIFs: GIPHY.COM