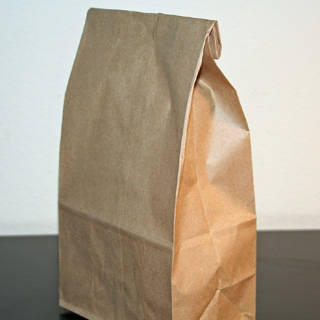 Your suppliers will definitely be on their toes fulfilling their services on your wedding day, so much so that some of them may forget to eat! You'll want to make sure that your suppliers are well-fed, but may be uncertain about timing. How and when do you feed suppliers?
MAREX'S ANSWER: 
Feeding suppliers actually begin early on your wedding day--as early as ingress time. As much as possible, ask your lights and sounds supplier and event stylist to already include the meals in their package. This way, you won't need to keep leaving your suite to go down to the ballroom just to check if the food has been delivered and if they've eaten. You should just be in bed having a beauty rest. 
During the preparations in your suite, make sure there are food and drinks available not just for the family, but also for the wedding coordinators, photo and video suppliers, and make-up artists.  Keep in mind that they had an early call time and so it is just proper to feed them. In this case, giving them meal allowance is not advisable, as their responsibilities need them to always be close to you and your fiancé. By the way, I suggest you check first with the hotel if there are any restrictions when it comes to bringing in food, as some are very strict.
ADVERTISEMENT - CONTINUE READING BELOW
The eating time in the reception really depends on the time of your wedding. If you have a long gap between the ceremony and the reception, you can already ask your suppliers to eat. However, if the schedule is too tight, then suppliers should delay eating a bit. Once the picture-taking is done and your guests are already having dinner, the suppliers can also start eating.  However, I don't suggest they all eat at the same time. They should do it in two batches, just in case the couple needs assistance with anything. As mentioned above, some suppliers should always be close to the couple, and so they should be fed in the venue. Hotels and caterers now have crew meal menus you could choose from. Just determine the number of suppliers to feed and order crew meals from them. Also, assign a room or an area for them that is separate from but close to your main dining area.
ADVERTISEMENT - CONTINUE READING BELOW
About Marex Gaba:
Party Planner Extraordinaire Marex Gaba is a consummate events expert with more than a decade's worth of experience in events planning, management and directing. Creative, meticulous and versatile, his main objective is to translate his clients' ideas and requests into fabulously elegant, well-designed, and totally hassle-free events.

Marex has been a member of the Philippine Association of Wedding Planners (PAWP) since 2007. He is a member of the Board of Trustees, and is currently the Vice President.


ADVERTISEMENT - CONTINUE READING BELOW

For more information on Marex Gaba, see his supplier listing here.

 
Comments
Load More Stories