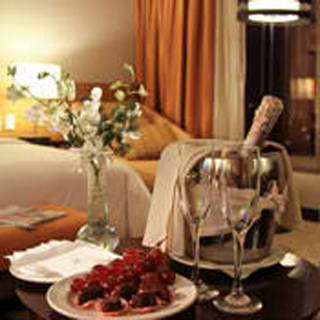 With just a few days away before Valentine's Day, it's time to set aside the wedding preps and plan for a romantic night off from suppliers, fittings, oculars, and guest lists. Instead, enjoy a candlelight dinner at your favorite restaurant or hie off to a secluded, out-of-town getaway where you can both fall in love all over again. Just think, you'll be celebrating next Valentine's Day as a married couple!
If you've been dealing with hotels lately to finalize details of your wedding reception and have taken their wedding packages to heart, you'll find TravelBook.ph's list of 14 hotels with Valentine's Day promos a refreshing change of pace. 
Check out the gallery below to view the hotel's Valentine's Day promos.
Click on the related suppliers to send an inquiry.
Comments
Load More Stories