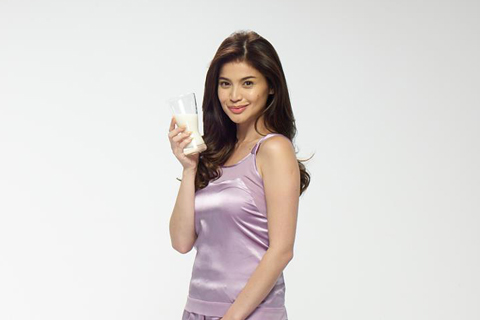 Planning your wedding may be overwhelming at times, but that doesn't mean that you have to stop taking care of yourself. To be a radiant bride on your big day, you can take on seemingly simple habits that make an impact. Below are some simple ways to look good and feel better as you get ready for your wedding.

Take time to walk more.
If you're like most brides, you've probably thought about losing weight for the wedding. You'll find that walking is the easiest and the cheapest exercise you can do. Consciously make an effort to take the stairs instead of the elevator or walk to your coworker's cube instead of shooting an email--just find ways to walk more steps in a day. With a better physique, you'll surely be even more excited to walk down the aisle.

ADVERTISEMENT - CONTINUE READING BELOW
CONTINUE READING BELOW
Recommended Videos
Incorporate fruits and vegetables into your diet.
The adage "You are what you eat" couldn't be any truer, and to be that fresh and sprightly bride, incorporate more fruits and vegetables into your diet. You can trade in junk food for fresh produce, salads (go easy on the dressing), dried fruit, or shakes. Your effort will surely show in your healthier and more glowing complexion.

Make sure to get enough sleep.
Juggling the wedding preparations with your work and social life may be taxing, but don't let the stress get to you. The excitement for the wedding might keep you awake, so clear your mind before bedtime by reading or listening to soothing music. Have a regular schedule for sleeping and waking up, and make sure you get enough sleep. You'll feel even more energetic to take on tasks, wedding-related or otherwise.

Drink milk before you turn in at night.
You surely have a beauty regimen before you go to bed, and while your cleansing and moisturizing routine works, you may make it even better with Athena's Beautrition--milk nutrients and combination of anti-oxidants. By drinking Athena at night, the milk nutrients and anti-oxidants--Vitamins A, E, and Zinc--nourish you body while you sleep so you wake up feeling refreshed with healthy glowing skin. You can also mix things up and go for variety by making an Athena-based shake with Athena's chocolate flavored milk.
ADVERTISEMENT - CONTINUE READING BELOW
Celebrate beauty and get a chance to star in your own glam video! Click here for details.
To join the Athena conversation, visit their Facebook page and YouTube channel.

Comments
Load More Stories