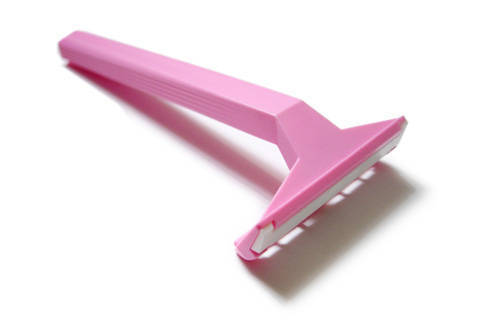 In preparation for the wedding day, you'll undergo a bridal beauty routine to make sure you're at you're most beautiful. One of the many things that you're probably fussing about is getting rid of unwanted hair. You want to be fuzz-free on your wedding, but with so many hair removal methods to choose from, and the different areas to consider, you should know the differences among the hair removal methods to avoid any beauty mishaps.
Below are the most common hair removal methods along with some tips on when, where, and how to do them.
Plucking
Plucking is a hair removal method that pulls out hair strand by strand with the use of tweezers. This is usually done for the eyebrows, since there are fewer hairs to deal with, and greater control is needed to refine the brow's shape. Underarm hair can also be plucked, though some experts warn against this, as it can lead to chicken skin. It is also used to remove stray hairs that remain after other hair removal methods are used. If you decide to pluck, be sure to do it after you shower, when your pores are open, so it's easier to pull out the hair. It takes about a week for hair to grow back when plucked.

ADVERTISEMENT - CONTINUE READING BELOW
Threading
Commonly practiced in Eastern countries, threading uses a fine twisted cotton thread that is rolled over an area to remove a straight row of hair. Compared to plucking, threading is faster but a bit more painful since it removes more than one hair at a time. Hair is pulled by the root, so as with plucking, it takes approximately a week for the hair to grow back. Threading is best left to professionals; most reputable beauty salons now offer this service.
Shaving
Shaving makes use of a razor and removes hair just on the surface of your skin. This is usually done for hair on the legs and underarms. For most women, this is one of the most convenient methods, with various brands of shaving razors and creams readily available in supermarkets. However, hair grows back quickly--you may already feel the stubble after three days. Shaving is a quick and easy fix for unwanted hair--you can do this even on the day of your wedding. Remember to shave against the direction of hair growth to avoid nicks and cuts.
ADVERTISEMENT - CONTINUE READING BELOW
Depilation
If you're a virgin to other hair removal methods, using a depilatory cream might be a good alternative. A depilatory cream or lotion contains chemicals that dissolve the hair. The method is painless--you apply the cream on an area, leave it on for a few minutes (depending on the package instructions), and then wipe it off with a wet washcloth. Remember to do a patch test first before using cream on a large area to ensure your skin doesn't react to chemicals, and follow the package instructions carefully, especially for the amount of time you leave the cream on. You'll be hair-free for about two weeks.
Waxing
Waxing is now one of the most common methods of hair removal. Hair is removed with the use of hot wax and a cloth strip. This method is commonly used for the legs, back, and bikini area. Some salons offer alternatives to hot wax, such as cold sugar wax, which lessens the pain. Waxing leaves you hairless for up to two weeks. If you're a waxing newbie, be sure to schedule it at least a week before your wedding. This will give your skin ample time to recover from any redness and to adjust to the newly-waxed feeling.
ADVERTISEMENT - CONTINUE READING BELOW
You might also want to check:
Comments
Load More Stories