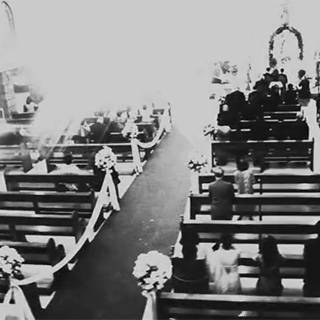 In the recent years, the trend in wedding videography has shifted immensely. Wedding videographers started offering videos in the form of Same Day Edit (SDE) and save-the-date outputs, and these allowed couples to appreciate the events leading to and on the day of their wedding. Changing the way people perceived wedding videography was a great challenge, and Studio IX has come a long way to become the creative workforce that it is today.
Back in 2009, Studio IX was launched as a wedding and events photo-video company, with Ben Aldaba steering the group's direction. In 2011, Studio IX was officially launched as a movie company that caters to weddings and other momentous events.
While wedding videography usually entails capturing candid moments of the celebration, the team behind Studio IX also plays with varied concepts to suit each couple's story. Prior to the wedding, the team decides on a unique storyline, which will guide them as they shoot the day's festivities. "With different concepts and storyboards, each part of the wedding has its own place. Each couple is different, and each couple will bring a different level of attention to the different parts of the wedding," says Ben.
ADVERTISEMENT - CONTINUE READING BELOW
The team plays with plots and treatments, and so an output from Studio IX demands much planning prior to the big day. Ben says that booking the group a year in advance gives them ample time to get everything in order. "It is a movie production, so we prepare for the entire event based on the concept and storyboard. [It's] not easy, and [it's] very time-consuming. Each shot should have meaning, [and] each scene [is] important. It is only through knowing your subject that you can come up with plots, conflicts, and resolutions," Ben shares. By establishing rapport with their clients, the team is able to bring something new to the table for each movie they produce.
CONTINUE READING BELOW
Recommended Videos
Because Studio IX values the clients' needs, they are guided by the couples' personalities. Ben says, "We adjust our cinematography based on the client. Audio visual arts are subjective, and what appeals to one [might] not necessarily appeal to all. It all boils down to the couple's story and taste." The team's expertise is then fused with the couple's ideas. "[We] interpret their story with moving pictures. The style, the story, the characters will vary, but each [movie] will be of substance. For sure, we still capture footages during the wedding as unobtrusively as possible to keep things natural," adds Ben.

ADVERTISEMENT - CONTINUE READING BELOW
To keep coming up with one-of-a-kind wedding movies, the team updates their skills by looking at different videos on Vimeo and YouTube. Ben says, "We sit down and watch award-winning films and study them carefully. We use the gaps in our schedules to produce indie films of our own for our own consumption. This is the foundation of our learning." With such passion for their craft, the team behind Studio IX stays ahead of the game.
For a sampling of Studio IX's work, see the video below.
To know more about Studio IX, click here.
Blest, excerpts from Studio IX Photography on Vimeo.
Comments
Load More Stories