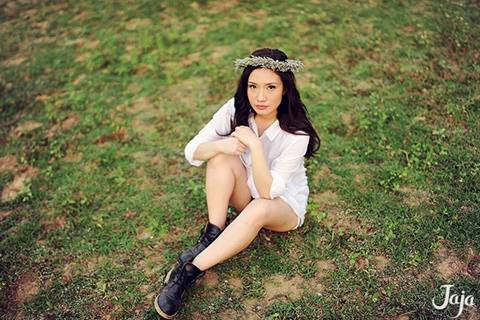 When it comes to their big day beauty needs, brides don't just put their trust on anybody. They invest their trust and money on someone who's proven to deliver the best looks and hairstyles at reasonable rates.
REAL Make Up by Rae Venturanza-Salazar is among the few brands that brides consider can trust for their wedding day. This team was born out of the passion of motivated individuals, who aim to give long-lasting beauty to women on the most important day of their lives.
Headed by Rae Venturanza-Salazar, wife to Noel Salazar of Quirky Creatives, REAL Make Up braved forayed into the wedding industry to gain experience and to share their fascination of with beautiful things with theirand beautiful brides. Rae relays, "I did mostly editorial shoots after I graduated in 2006, and I was apprehensive about doing bridal makeup at first. It was in 2010, however, that I started doing hair and makeup for weddings upon the encouragement of my now-husband, Noel, a professional wedding photographer (of Quirky Creatives), that I discovered that bridal makeup was actually an interesting field to venture into."
Rae marvels at the opportunity to be one of the brides' most trusted soldiers on the most important day of their lives. So in turn, she rewards them with intricate, flawless looks that highlight their best assets. She adds, "Every bride should look her best self on her wedding day. This means using makeup that suits her personality and her style, since no bride is ever the same."
ADVERTISEMENT - CONTINUE READING BELOW
This makeup artist extraordinaire prides on her ability to give brides well-defined features, without the excess layers. Rae shares, "I love the sultry eye makeup look for brides; in fact, I requested that look for myself when I got married. It's the look that is not too heavy for a bride to wear, but would still have a strong but very pleasant impact on those who see her."
Rae understands the difficulties and the pressures that come with the job, but her  heart is more keen on passion helps her getting the job done--and done exquisitely at that. She arms herself with experience, a vast knowledge in the different makeup styles, and a hunger for fresh information. She remains a step ahead from her competitors by staying humble, inspired, and optimistic, which are the forefrontthe ingredients of every success story.
Comments
Load More Stories