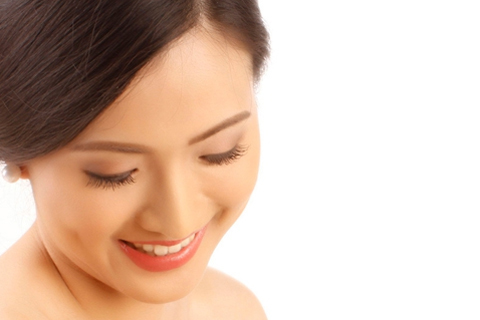 Exchanging I do's with the love of your life is a precious moment that should be nothing short of perfect. On such a momentous occasion, you would want your man to see you at your most beautiful.

From experience, makeup artist Rea Pinpin knows that brides want to look like themselves on the big day. She says, "No bride would want to look heavily made up and consequently become somebody else apart from the best version of herself." Rea has perfected the art of doing natural-looking makeup that suits most brides, and in the process encourages her clients to embrace and celebrate their natural beauty.

With her cosmetic prowess and professionalism, Rea has been trusted by many, including a number of prominent public figures, such as politicians and beauty queens. Through base matching and color blending techniques, she brings out each client's natural glow. "[Bridal] makeup has to be meticulously applied. [Makeup is better] applied through airbrush technique [to achieve] a seamless finish, [especially since] the look [will] be magnified multiple times through high-definition cameras," Rea shares.

Rea says, "My style is to always disguise the flaws and accentuate the best features. This is done by [carefully] layering effective products and applying them through proper techniques, [instead of] piling on a lot of products on the face." Her work is sure to be water, sweat, and smudge-proof, and Rea assures her clients that their makeup will withstand all the stress, crying, and kissing that would happen on the wedding day.

Rea also puts importance on the makeup palettes she works with, since color choice is critical in creating an elegant bridal look. With sensibly chosen colors, she highlights each bride's features beautifully.

While Rea exerts effort on prettifying each bride on her big day, she also believes brides have to prep their skin to make it the perfect canvas for makeup. She shares that cleansing, toning, and moisturizing are three easy steps that brides should religiously practice. "Great makeup is just secondary to great skin," Rea says.

With her passion and commitment to bringing out the best in each client, Rea gives her brides the look they truly deserve on their big day.
ADVERTISEMENT - CONTINUE READING BELOW
CONTINUE READING BELOW
Recommended Videos
Comments
Load More Stories