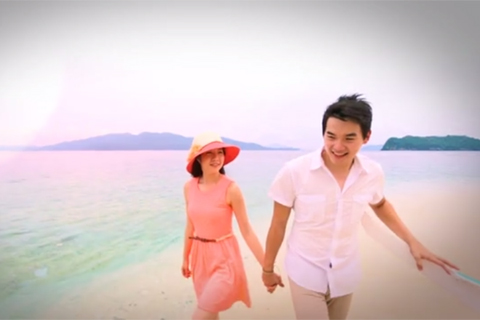 Every time we experience something great, we wish to replay that special moment in order to cherish all the good feelings that came along with it. One occasion that is filled with remarkable moments is a wedding. As a wedding celebrates love between two people and brings together families and friends, every part is worth remembering. To keep such precious memories, marrying couples wish to find a good wedding videographer who can produce a video that features the day's most special moments. One such supplier is Project Mayo 7.

For Project Mayo 7, real love stories are the main ingredients of wedding videos. Headed by Joubert Tan and Albert Ao, Project Mayo 7 aims to gift their clients with moving wedding videos that will be one of their most important wedding souvenirs. The team uses their creativity and videography expertise in conceptualizing, shooting, and editing videos. Through their craft, the two partake in other people's milestones.

Joubert began making wedding videos for friends as a favor. When demand for his services grew, he saw an opportunity to further hone his videography skills and fuel his passion for the arts. Joubert then partnered with Albert, who is well-trained in filming and video productions. As the two shared a commitment to deliver quality wedding videos and to use their craft as an artistic expression, Joubert and Albert reached out to more marrying couples.

ADVERTISEMENT - CONTINUE READING BELOW

Both equipped with an extensive experience in multimedia and passion for the visual arts, Joubert and Albert sets Project Mayo 7 apart from other wedding videography teams. "We knew, competition in the wedding industry is tough and already has its movers and shakers. Project Mayo 7 doesn't want to be just the new kids on the block. Our passion and creativity to innovate lead us to take on the challenge of being the game changers," shares Joubert.
Comments
Load More Stories