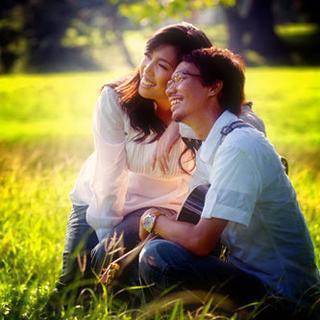 Weddings give a couple a chance to become celebrities for a day. There are all the people attending to the individual needs of the bride and groom, they both get to wear clothes specially made for the occasion, they have a literal entourage, and once the wedding starts, all eyes, and camera lenses, are on them.

For couples who already happen to be celebrities, special occasions such as weddings are given even more attention. The people who help them put everything together on their wedding day should understand that because of their roles as public figures, they need suppliers that they can really trust--ones that will help them look their best when they face their family, friends, and fans.

The people behind Nice Print Photography take pride in the relationships they build with their clients, and because of their commendable reputation, they've added some celebrities to their clientele. Being able to trust their wedding suppliers is important for any couple, so Nice Print makes sure that apart from maintaining a stellar reputation, they are able to cater to each of their clients' specific needs. For celebrities, Nice Print Photography sometimes has special confidentiality arrangements regarding which photos can be released and when.

ADVERTISEMENT - CONTINUE READING BELOW

Thus far, Nice Print has covered the weddings of singer, actress, and model Jeni Hernandez and Edward Cruz, actress Jenny Miller and Cupid Feril, and musician Paolo Santos and Jiji Jorge. Their list of celebrity clients is currently expanding--Nice Print is also looking forward to covering the weddings of Ogie Alcasid and Regine Velasquez later this year, and John Estrada and Priscilla Mereilles next year.

Nice Print has also done the prenuptial shoots of TV personality Love Añover and Jomar Lianko, and Jenny Miller and Cupid Feril. Nice Print thrives on prenuptial shoots, as these allow them to play with various concepts.  Love Añover and Jomar Lianko's prenup shoot was especially fun for them, because the couple had seven concepts that reflected their carefree personalities.

Jenny Miller and Cupid Feril's prenup shoot was also particularly memorable for Nice Print's proprietor, Charisse Tinio, because it was a major milestone in the style and technology of Nice Print Photography and Exige Weddings (one of Nice Print's affiliate companies). For that particular shoot, they used state-of-the-art aerial videography. Charisse discussed the concepts for the shoots with her clients, and they came up with the best possible results.

ADVERTISEMENT - CONTINUE READING BELOW

All of Nice Print's celebrity clients have been happy with their service-the Nice Print team is always on-call, taking into consideration their clients' busy and unpredictable schedules. Coordinating with their celebrity clients has required Charisse to take their personal and hands-on service to a new level. Understanding that celebrities have jobs that require them to be working all hours of the day, Charisse has made it a point to adjust to her clients' schedules, making house calls when needed, and providing them with detailed accounts of their previous meetings to allow them to keep track of their needs for the prenup and wedding pictorials.

As part of their commitment to their craft, Nice Print is ready to provide the same service to their non-celebrity clients. To learn more about Nice Print Photography, you can read about their company background or see their supplier listing.
Comments
Load More Stories