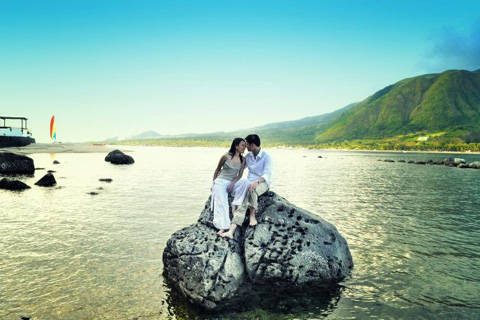 Part of what every couple considers when booking their wedding photographer or videographer is the supplier's style, and how the photos or videos can express the couple's personalities. For the team behind Nice Print Photography, keeping this common concern in mind has enabled them to grow as a business, as they have catered to many different clients in the past four years.

Nice Print Photography began in 2005, branching out from the Konica Photo Express franchise which started in 2001. Back then, Nice Print Photography consisted of a team of four: one photographer, one videographer, one assistant, and the proprietor, Charisse Tinio. The team toiled to make their mark in the industry and their hard work eventually paid off. Over the past four years, the team has garnered several awards and has covered international events in the United States, Canada, France, United Kingdom, Singapore, Hong Kong, and Macau. Moreover, several affiliate companies have sprung from Nice Print Photography, including Print Divas, Studio on Wheels, and Exige Weddings.

ADVERTISEMENT - CONTINUE READING BELOW

At present, Nice Print has grown into a company of 45 people, with a pool of photographers, videographers, video editors, and layout artists, among others. Because of their large team, Nice Print is able to provide personalized wedding photos for each couple. The team adapts to the couple's style and preferences; in effect, each couple gets a unique experience, plus the team members are able to challenge themselves to push the envelope.

Good customer service is one of Nice Print's priorities. The team fosters warm relations with the clients--they even take note of those who've booked them in the past to greet them on their anniversaries! Moreover, Nice Print's owner, Charisse, is very hands-on. She deals with the clients' concerns personally and responds to their e-mail queries herself.

The company also values the client's comfort. To guide clients every step of the way, Nice Print's many members, who all handle very specific responsibilities, meet with clients throughout the preparations leading to the big day. The team keeps couples at ease by assigning the same photographer for the prenuptial shoot and the wedding day. During shoots, the team even has an on-the-day coordinator who makes sure everything is picture-perfect.

CONTINUE READING BELOW

Recommended Videos

Nice Print's attention to detail has won the hearts of many clients, which is why bookings for events should be confirmed at least a year in advance. The team requires even more lead time for busier months like December and January.

With Nice Print Photography's rapid growth over the years, Charisse hopes that they will have more opportunities to cover weddings outside the country. Also, Charisse aspires to spin off more affiliate companies from Nice Print, so that their team can address all the needs of brides.

For more information on Nice Print Photography, click here .
Load More Stories