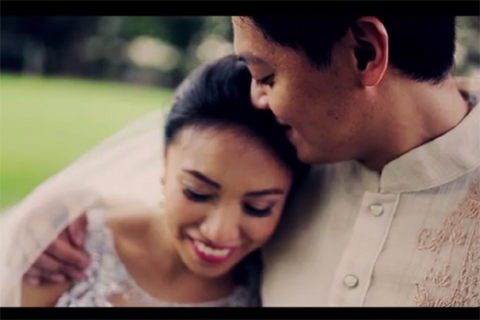 A diary contains one's most personal thoughts and feelings on remarkable life moments. While a diary's contents are often kept private, there are stories that are packed with so much emotion and memories that are worth sharing with loved ones. One such event is a wedding. Through photos and videos, weddings are immortalized and, in a way, serve as visual diaries. Wedding videography team Motion Diaries sees every wedding they cover an opportunity to create love-filled diaries through their craft.

Headed by Icko de Jesus, Motion Diaries aims to deliver quality wedding videos that exhibit both journalistic and cinematic styles. Icko and his team capture raw emotions and weave them together with a modern approach to wedding videography. For Icko, mastering the skills and techniques for shooting and editing wedding videos is as important as getting to know their clients' love stories and personalities.

While Icko devotes time and effort to perfect audio recordings, camera movements, and color grading, he also makes sure to make his couples feel at ease around him by establishing a warm and friendly working relationship with them. As he highlights emotions that envelope every wedding he covers, Icko focuses on translating such precious feelings through the cut scenes, choice of music, and timing. He presents his clients with a versatile style as he takes inspiration from a variety of things, such as films he has watched and the unique love stories his clients share.

In order to master his skills and techniques, Icko first immersed himself in the field of wedding videography with the help of the video team that covered his wedding. Icko found himself drawn to the field of wedding videography when he was trying to look for a videographer for his own big day. As he watched sample wedding videos, Icko was amazed with how they can capture so many important details in short span of time. Now, Icko sees every wedding that he and his team covers as an opportunity to learn and improve his style as a wedding videographer.

ADVERTISEMENT - CONTINUE READING BELOW

With the his versatile style, commitment to his craft, and drive for quality customer service, Icko makes Motion Diaries the ideal team for marrying couples who wish to mark such a special life chapter with a one-of-a-kind wedding video.
Comments
Load More Stories