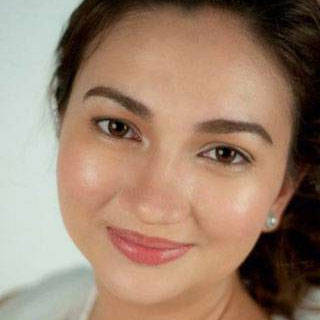 Getting ready for the big day is a unique experience for a bride, which is why she's quite particular about even the smallest details. Getting dolled up before the trip down the aisle brings so much emotion, and Cai Guiang of Makeup Therapy understands that mindset that's common among brides.
Makeup Therapy prides itself in being a brand that's by women and for women. To further celebrate femininity, Cai established the brand on National Women's Month in March 2011. She narrates, "It all began with a vision. I wanted women to have sense of self-worth, so they won't settle for less than what they deserve. I didn't exactly know where to start or how I'm going to do that, until I discovered my latent talent and passion in makeup artistry. I've realized that when you look and feel your best, you feel better about yourself." Cai also relied on the expertise of women in her family to bring something extra to the brand. "I've incorporated Makeup Therapy with Skin Therapy, since my sister and mother-in-law are dermatologists," she says.
Today, Makeup Therapy allows brides to look good, and--more importantly--feel good on their wedding day. Cai shares, "We're all about enhancing every client's best feature. Makeup Therapy's signature look is fresh, natural, beautiful and flawless! Our makeup and hair styling techniques are all about enhancement. We aim to help brides to look and feel their absolute best, while letting their own beauty shine through."
ADVERTISEMENT - CONTINUE READING BELOW
Cai stresses that more than anything, it really is the bride's natural beauty that determines the best look for a client. Armed with skills to create a variety of looks, Cai is able to cater to the bride's needs and preferences. "I understand that all women, especially brides are unique individuals with different preferences. As such, I'm positioned to create a range of flawless makeup styles, be it glamorous, romantic, modern, classic or understated," she says.
To determine what look would work on the bride, Cai sets a one-on-one pre-wedding consultation with every client. They offer a complete beauty package that's individually tailored for the bride. While Cai knows that makeup does wonders to enhance beauty, good skin really is a great canvas to work with. "We first let our clients answer a skin-type assessment questionnaire for us to determine which products will suit them best before applying any skin care product or makeup," Cai says. Additional consultations with Guiang Dermatologists may also be scheduled to prep the bride's skin for the big day.
With Makeup Therapy's holistic approach to makeup, Cai and her clients come up with looks that they're both happy with. "[I love] helping every client design a look they feel most beautiful wearing. It really makes me happy to see every bride smile in front of the mirror, after we have created their desired look, [and she] feels confident and ready for the happiest walk of their lives down the aisle!"
ADVERTISEMENT - CONTINUE READING BELOW
To see more looks and to learn more about Makeup Therapy, click here.

Comments
Load More Stories