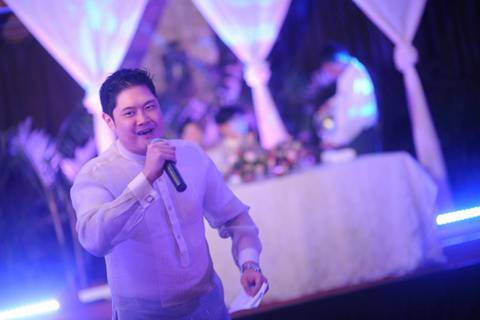 Your wedding reception will be the culmination of your big day, and you surely want your guests to enjoy. To set a fun and welcoming atmosphere, you'll need a charming host who can lead an engaging reception program.
KV Golamco is an event host and singer who can speak English, Filipino and Mandarin Chinese. Having been exposed to different cultures and schooled in some of the world's most distinguished universities, KV carries with him a distinct presence that is both unique and refreshing. With wit, intelligence, and a voice that embodies emotion and soul, KV takes a simple event to an entirely different level of experience.
"It's all about spark," KV says. "That very moment when my hand holds the microphone and the very first note plays, a mere gathering transforms into priceless moments that make up a treasure chest of memories for both myself and the celebrants. [What I do may be] just a job for many, but to me, this is my chance to be a part of something momentous. It is my chance to be an ingredient of a masterpiece."

This emerging talent draws inspiration from the vocal style of Josh Groban and the cool stage presence of Michael Buble. "I have deep respect for various artists and Josh and Michael are two of my favorite artists, although I try to stray from copying anyone's style," says KV. Truly, with his own repertoire, KV showcases a style all his own.
ADVERTISEMENT - CONTINUE READING BELOW
Comments
Load More Stories