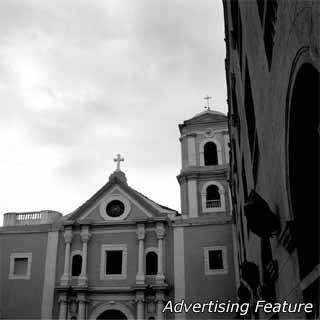 No two couples or weddings are alike, and this makes planning for your wedding even more exciting. Celebrating your one-of-a-kind story is ultimately the goal for your big day, which is why photographer Joachim Bondoc comes up with a different concept for every client.
By keeping the principles of photojournalism in mind, Joachim and the team behind Joachim Bondoc Photography shoot elements that contribute to each wedding's uniqueness. Photojournalism already allows Joachim to immortalize special moments in a series of photos, but he adds something extra to the discipline to make his brand of photography unique. "I shoot conceptual reportage," shares Joachim. He adds, "Since each wedding is different, each couple [is] unique, I just capture them for what they are through reportage or photojournalism. But unlike [in] the early days of my wedding coverage, this time I'm guided by a concept."
Each cutting edge concept takes much preparation, and Joachim's use of conceptual photojournalism starts with pre-production meetings. "Every imaging detail is discussed with the couple," Joachim says. Through such meetings, the team also discusses ways to link the concept with other elements of the wedding. He adds, "If we can feed some of our imaging creativity to the wedding itself, then the event would turn out to be different, beautiful, and reflective of the couple--and the pictures would have the same feel [as the concept]."
ADVERTISEMENT - CONTINUE READING BELOW
CONTINUE READING BELOW
Recommended Videos
By taking into account the couple's personalities, Joachim brews concepts that would be the theme not just for a few photos, but for the couple's entire wedding album. "A book has a story line, one single idea, [they're] not just wedding pictures put together. Each book is different and reflective of the couple's personality and their character. I come up with concepts that should represent them," explains Joachim. For one art-loving couple they've had as clients, he prepared a book inspired by the groom's artworks. Another client couple shared a bakeshop business, and so Joachim cookbook for their guestbook, and a menu for their wedding book.
"My oath is never to repeat the same concept," says Joachim. By constantly pushing himself to think out of the box, Joachim keeps his clients and the artist in him happy. Joachim is inspired by the thought of boundless possibilities, and that allows his skills and business to flourish. He says, "The freedom alone is enough inspiration. It is an opportunity to come up with new ideas, to share thoughts, and to stimulate interpretations."
For more information on Joachim Bondoc Photography, click here.

ADVERTISEMENT - CONTINUE READING BELOW
Load More Stories