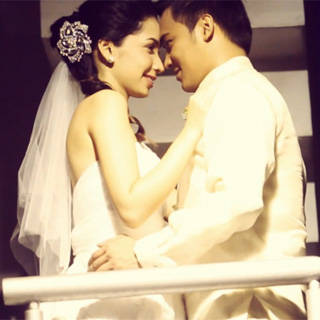 The phrase "happy accident" is what some photographers use to describe a shot that ended even more beautiful than expected, and Jake Olaso's foray into the business of moving pictures can also be described as such. "I started shooting and editing videos way back when I was in high school, using handy cams and editing in-cam. Then, it was just recently--in 2009--that I started to fall in love again in making videos when I stumbled across a viral video of a known wedding videographer," Jake shares.
The serendipitous event turned out to be that spark that fueled Jake's passion for videography even more. "At that time, I have a prosumer DSLR camera that can shoot decent videos. My girlfriend and I started to record ourselves in our destination trips. [Later on,] I became thirsty for couples to shoot, so we asked our friends who are getting married to [let us shoot their videos] for free." While Jake offered his services without charge at first, his friends' praises spread through word of mouth created demand for his work--soon, Jake Olaso Wedding Films was born.
ADVERTISEMENT - CONTINUE READING BELOW
Two years into the business, Jake has found a style he and his clients are very comfortable with. "My style in shooting weddings is journalistic--[I shoot each moment] as it happens. [It's] cinematic yet non-intrusive, " he describes. Jake's penchant for capturing genuine emotions makes his videos memorable and precious. "What I like most in shooting weddings is the burst of real emotions. I liked capturing true smiles from the couples, sincere tears, and contagious laughter from everyone," he adds.
CONTINUE READING BELOW
Recommended Videos
While Jake has an eye for detail, he recognizes that it's also important to collaborate with his clients. Jake says, "I get inspired when I talk to the couple. I like hearing their ideas and their excitement." By listening to every story, he makes each video unique.
"Creating same-day-edit (SDE) videos starts with capturing small stories," narrates Jake. While the task can be challenging, Jake knows the importance of telling the story with just one short video, and so he relies on his team to come together for the video. "You have to be decisive and quick in order to choose your shots. The key here is teamwork and multi-tasking," he shares.
ADVERTISEMENT - CONTINUE READING BELOW
Even with the team's slew of videos, Jake and his team are open to keep discovering. "Learning is a constant process. We attend seminars and workshops, and participate in local and international community forums to update our skills. We also watch all sorts videos--not just wedding videos. These help us improve," Jake says.
With his team constantly working on their craft, Jake hopes for a bright future for the company. "Jake Olaso Wedding Films aims to be a solution to couples on a budget. It strives to be pocket-friendly while maintaining quality for wedding videos. We also envision to be a premiere supplier of pre-wedding films," he says.
For more information on Jake Olaso Wedding Films, click here.

Comments
Load More Stories