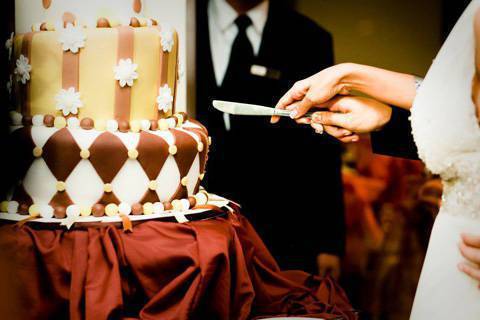 Festive occasions require meals that can satisfy both the heart and the belly. Events such as weddings necessitate a menu that can satisfy even the most refined palates, and such is what Hizon's Catering Services, Inc. offers to couples on their big day: a customizable menu of sumptuous dishes and professional event styling that guests can enjoy.
Since 1985, Hizon's Catering has been providing professional catering services to homes and businesses in the Metro. They have become a household name for their noteworthy fare like sous vide-cooked dishes such as lengua royale, US roast beef, thrice-cooked pork belly, and baby back ribs to name a few. Each dish is meticulously prepared by the chefs to ensure that every tummy is happy and satisfied.
Over the years, Hizon's Catering has become a one-stop shop for events and occasions. Their team affords couples with the convenience of a hassle-free celebration. Since planning a wedding can be a stressful endeavor, having a versatile food service provider may just be what couples need to help alleviate their worries about the wedding reception. Aside from catering, Hizon's Catering offers a wide array of services such as event styling, mobile bar, rentals, and many others. Teng Asmolo of Hizon's says, "We take care of a client's event down to the tiniest details, taking the stress off their shoulders, and making sure that the wedding preparation will be an experience as enjoyable as the celebration itself."
What sets them apart from other companies is their passion for service and excellence. "It has been our policy to treat every client with utmost integrity and the highest degree of professionalism. Our reputation and growth have come from a result of our attention to details, quality gourmet food, and friendly professional service," says Teng.
ADVERTISEMENT - CONTINUE READING BELOW
Hizon's Catering has been around for almost three decades, and is an institution in the catering industry. They have established their credibility over the years and have set the benchmark in food service. In the years to come, couples can still expect nothing but great food and service from this prime team of event experts.
Click here for more information on Hizon's Catering Services, Inc.
Comments
Load More Stories