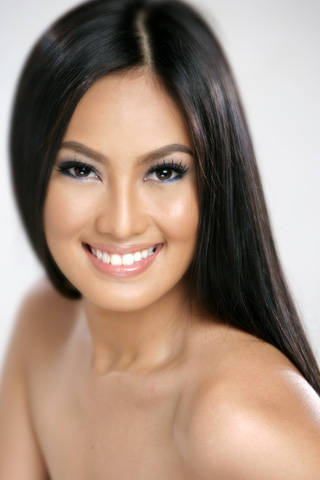 Part of any bride's long wedding wish list is to look good on her wedding day--and part of making that happen is finding a makeup artist who will make her look and feel beautiful on the big day. This is something professional makeup artist Gio Flores takes to heart. As a certified high definition makeup artist, Gio has mastered the craft of making brides look flawlessly beautiful in person and on their wedding photos and videos as well.


We sat down with high definition makeup specialist and recently appointed Pond's Beauty Council member Gio Flores to know more about his passion for makeup, his dedication to his craft, and the brides he works with.
BridalBook: How long have you been in the business? How did you start?
Gio: Professionally, I have been in the business for some eight years after gaining exposure in the corporate world and exploring the field of event management. I was also able to hone my craft through my intensive training and experience in a highly acclaimed international salon. However, my passion for makeup started early on in my youth.  I have always had the fascination for beauty and I knew then as I know now that makeup artistry will be my life.

BridalBook: Why did you venture into the wedding industry?
Gio: Bridal makeup is perhaps one of the most controversial fields in makeup today. With the proliferation of themed weddings, the challenge of coming up with exciting looks is unending. Since I consider myself a multimedia artist, which makes me flexible in my craft, I can create any look from the natural and clean for weddings and bridal parties, to the glamorous and high fashion looks for television, film, print, music videos, fashion shows, live events and productions.

BridalBook: What is your style principle when it comes to bridal makeup? How should a bride be made up on her wedding day?
Gio: Since we are now in the High Definition era, I use a modern approach in my makeup applications which I learned from the best makeup schools in Hollywood. HD makeup requires a new, exceptionally sensitive way of working. It demands innovative, micro-fine makeup preparations with unlimited ease of application and covering. Meeting both of these requirements enables perfect makeup with natural, life-like radiance.
ADVERTISEMENT - CONTINUE READING BELOW
My beauty style for a bridal makeup is realistic, super wearable, long lasting and timeless. It's about creating a face that is pretty not because it is perfectly painted but because it is naturally flawless, healthy-looking and radiantly beautiful. My philosophy is about creating a beauty style that works for my client and is an expression of her. Every bride should look like herself at her most beautiful on her wedding day. The makeup must be waterproof, long lasting and must look amazing in photographs. You'll never go wrong with a clean, classic look and every bride should love how she looks in the pictures ten to twenty years from now!

BridalBook: Do you have a favorite look for brides?
Gio: Making my subject radiantly beautiful is what I do best. As my personal mission statement goes, "My passion is for you to look your best."

BridalBook: Is styling a bride different from styling any other client?
Gio: Every client has their own unique quality, therefore, I have different treatments for each individual. I approach every client based on their individual sense of style and personality. But everyone who sits on my makeup chair gets the same special treatment and quality.

BridalBook: What preparations do you go through before you style someone?
Gio: I put a premium on cleanliness. As a makeup artist, sanitation is a very important part of maintaining a clean and professional environment. I make sure that all tools and materials are contaminant-free by sanitizing them well before making a client call.

BridalBook: How do you keep your skills and style updated?
Gio: I keep my skills and style updated by having the enthusiasm to enrich and educate myself continuously as new approaches and technologies emerge so that I can be the best that I could be. I'm also a lifetime student of the best makeup schools in the US namely Make-Up Designory and Westmore Academy of Cosmetic Arts, so I can refresh my skills and get the latest in makeup trends in Hollywood whenever necessary.
CONTINUE READING BELOW
Recommended Videos
For more information on Gio Flores High Definition Makeup Specialist, see his supplier listing here.
Click on the links below to read more about Gio Flores:

Load More Stories