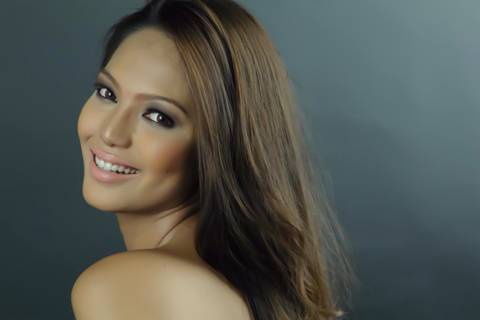 A wedding is a beautiful celebration of love between two people. On such a momentous event, brides wish to be specially dolled up. Aside from investing in a lovely wedding gown, brides also look for a trustworthy professional makeup artist who can fulfill their bridal beauty needs. One such makeup artist is Chryssta Cordoves.
Chryssta shares, "I believe every bride should look perfect on their special day, and to be a part of [the experience] is the greatest privilege a makeup artist can have. When people look back through their wedding albums and relive the memories years after their wedding, there's one thing above all that will shine through--how perfect and beautiful the bride looked. And to be entrusted with [the duty to beautify brides] truly gives honor and fulfillment [to] an artist."
Chryssta believes that her role as a makeup artist is to enhance the bride's natural beauty. A strong believer of Francois Nars' makeup principle, "You should first notice the woman, not her makeup," Chryssta makes sure that her brides still recognize themselves and realize how beautiful they really are after she has done their makeup.
ADVERTISEMENT - CONTINUE READING BELOW
CONTINUE READING BELOW
Recommended Videos
In order to execute the look that best suits each of her clients, Chryssta makes it a point to personally get to know every bride and find out her beauty needs, preferences, and style. She guides each one out by giving tips on looking and feeling their most beautiful on their big day. "Makeup should not hide the bride; it should enhance her best features that are already in her. The goal of bridal makeup is not to change the bride's face, but to allow her natural glow to radiate," Chryssta asserts. She makes sure that the bridal looks she creates match her brides' personalities, and exhibit exquisite beauty and elegance.
Chryssta identifies herself not only as a skilled makeup artist, but also someone who has a passion for providing excellent service to her clients. She constantly participates in various skills development trainings, seminars, and conventions provided by Philippine Makeup Artist Association, a highly reputable association that Chryssta is a member of. Because of her commitment to her craft, Chryssta was recently recognized by Top Brand Awards Philippines as the 2013 Makeup Artist of the Year (Gold Awardee).
ADVERTISEMENT - CONTINUE READING BELOW
Equipped with her professional cosmetic skills and excellent customer service, Chryssta gifts each of her brides with the joy of walking down the aisle in her most radiant look.
Comments
Load More Stories