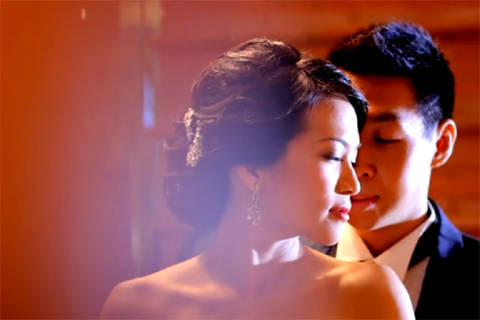 Everyone loves love stories. And for wedding videographer Bong Fernandez of Bong Videos Production, weddings are the best source of great love stories. A romantic at heart, Bong sees each wedding as an opportunity to witness and share the love and happiness shared by two people who vow to spend the rest of their lives together. 
Shares Bong, "We've covered several proposal videos. We've [also] told the story of a couple breaking up then ending up married in the end. We've had childhood sweethearts, and have even covered 25th anniversaries. Each story never fails to restore our faith in the beauty of love."
Having been in the business since 2007, Bong Videos Production has developed a versatile shooting style that accommodates couple's unique personalities. Bong collaborates with his couples to come up with a concept they are comfortable with. He says, "If I see them as a couple who likes adventures, then we will set a location wherein they can have the adventure they want. If I find them simple and they just want to have fun, then we set the location in more intimate place where no one can watch them as we shoot. I always make them laugh in any way I can to get their natural smiles. I don't just ask them to smile, I make them smile and laugh." With his dedication to get to know his clients, Bong comes up with wedding videos that are genuinely heartfelt.
CONTINUE READING BELOW
Recommended Videos
ADVERTISEMENT - CONTINUE READING BELOW
Bong's willingness to always do something different allows him to set himself apart from other videographers. From quirky save-the-date videos to tear-jerking same-day-edit videos, Bong's videos reveal the couples' one-of-a-kind stories. "Bong Videos is not afraid of trying something new every time without overstepping the boundaries of good taste," Bong adds.
Bong keeps his skills and style updated through international forums for video editors, and cinematic movies that showcase a variety of shooting and editing styles. Seeing his company as a "wedding partner that couples can go to if they want the essence of their story shown," Bong unravels love stories that are definitely worth telling.
Click here to watch sample wedding videos by Bong Videos Production.

Comments
Load More Stories