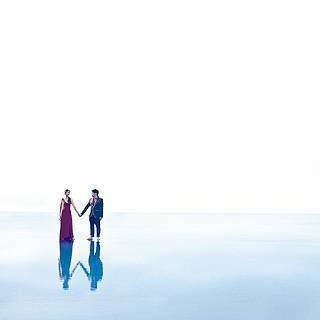 How BlacktieProject got into the wedding business is one interesting story of a happy accident. Founder and main photographer Marco Malaca shares, "It was in the year 2006 when I first shot my wedding photo during my girlfriend's sister's wedding. I was amazed by the intricate details of the event." While most people would have probably ignored the seemingly trivial realization, Marco decided to pursue that which intrigued him.
From then on, Marco decided to become a wedding photographer. He constantly worked on his craft until finally, he decided to start BlacktieProject. Today, the company is backed by a pool of photographers who all share a common passion. "Our style is modern, artistic and passionate. We make our clients realize the best in them, by shooting them where they can only think it's possible in the movies," Marco says.
The team thrives in shooting prenuptial and wedding photos and videos. By combining different styles of photography and cinematography, the team is able to up its game. The challenge of experimenting with different styles--whilst capturing various emotions--fuels the team's drive. "We love to shoot weddings because it's a combination of different kinds of photography: photo journalism, portraits, product shots, landscape and fashion rolled in a great event of emotions," shares Marco.
CONTINUE READING BELOW
Recommended Videos
ADVERTISEMENT - CONTINUE READING BELOW
Indeed, BlacktieProject's prowess helps tell their clients' stories. A browse through their gallery shows that they have a talent for capturing a range of emotions from the marrying couple and their guests. The team produces photos with a lasting impact by going beyond the usual aesthetics expected of prenuptial and wedding photos.
Each photographer and videographer from BlacktieProject brings something different to the table, and their synergistic efforts bring about the best results. The team is made up of skilled photographers and videographers, but the members continually make it a point to improve their craft. "We want people to see wedding photography and cinematography in an all new scale," says Marco. By challenging the boundaries, the team from BlacktieProject raises the bar of photography and cinematography in the country.
To see sample photos and packages from BlacktieProject, see their supplier listing here.

Comments
Load More Stories