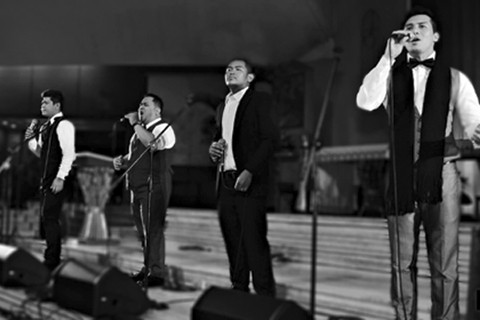 Your wedding reception serves as a celebration of your most special day.To make your program memorable, you'll need to play wonderful music to keep the reception interesting.
Black Tie Entertainment is a full service production and management company that specializes in providing hosts, singers, artists, musicians and dancers which are perfect for your wedding reception.
Buenaventura Rivera, the owner of Black Tie Entertainment (BTE) started the company in 2011. At first, BTE started as a company that booked hosts for wedding receptions. However, they decided to expand the company by giving all-in entertainment experiences for their clients.
Their excellence in providing good services has allowed them to be recognized in the music industry. Black Tie Entertainment provides music to different high-end hotel around the Philippines. Also, they remain popular by their in house music groups. One of these is the Groomsmen, an all-male quartet that sings different genres of music such as classical music to jazz and pop. And, the Dynasty Chamber Orchestra that plays classical pieces and modern arrangements, which could give the perfect entertainment to your guests.
ADVERTISEMENT - CONTINUE READING BELOW
"Our objective is not to impress people with our skills. We want to give everyone a great time," Buenaventura says. Black Tie Entertainment gives great importance to what their clients want. They make sure that as they perform, they do it sincerely.
To further get to know their clients, Black Tie Entertainment makes sure that they spend time with their clients before the wedding. "We usually ask our clients on coffee dates so we could get to know them personally." Buenaventura says. Through the date, it is easier for them to know what kind of music they can use for your wedding reception.
With Black Tie Entertainment's commitment in their clients, your wedding reception's music will surely be fun and memorable.
Click here to get to know more about Black Tie Entertainment.
Comments
Load More Stories