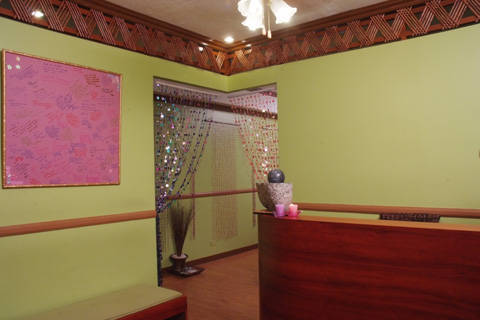 If you're like most brides, perhaps one of your beauty concerns is hair removal. You might have heard a story or two about waxing (and these stories don't often end happily), and so waxing has earned this uncanny reputation among us women. While we'll be quick to say that waxing is not entirely painless, you can still minimize the pain by going to a reputable salon like Lay Bare.
Lay Bare promises its customers minimal pain for all their waxing services--this is because they use cold wax jelly made of sugar, honey, and kalamansi (sounds yummy!). Since the wax they use do not have to be heated, you don't have to worry about getting your skin burnt. For your wedding, you might want to try their waxing services for the upper lip, underarms, legs, and bikini line. You can also have your brows groomed with their eyebrow threading service. Lay Bare's services are perfect for budget-conscious brides (aren't we all?); their rates range from PhP100 to PhP1,500 depending on the area you would wish to be waxed.
ADVERTISEMENT - CONTINUE READING BELOW
If you're a waxing newbie, head to the salon a week before the big day--the feeling of being newly waxed could take some time to get used to. However, if you're already used to the routine, three days should give you ample time to recover.
For more information on Lay Bare Waxing Salon's services, visit one of their branches across the metro.
Photo courtesy of Lay Bare Waxing Salon
Comments
Load More Stories