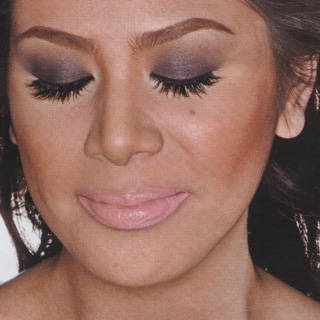 For an emotion-filled event such as your wedding, one of the dozen other things that you'd probably ask for is to have striking, expressive eyes. Donning eyeliner and mascara may do the trick, but in case you want a really dramatic look on your wedding, you may want to take great lengths--quite literally--in the name of beauty.
If you're like most brides who want long, lush lashes that last, you may want to wear professional eyelash extensions for the big day. A trip to Lavish Lashes Studio will already do wonders for your look. What they do at the salon is that they carefully glue the lash extensions along your lash line--the extensions are attached one by one, so they look absolutely natural. And unlike regular stick-on false eyelashes, the lash extensions can stay on for as long as two weeks (just resist the urge to rub your eyes!).
ADVERTISEMENT - CONTINUE READING BELOW
Think you're up for lash extensions? Have them attached at least three days before the event. Lavish Lashes Studio suggests that you go for their Ultra Lavish lash extensions (PhP1,600)--these will work especially well for photo shoots because you'll draw attention to your peepers even when you're wearing your veil. After the wedding, you can go back to the salon to have the removal treatment (PhP300), or you can keep those pretty lashes by having a retouch (Partial: PhP200; Full: PhP400)!
For more information, you can visit Lavish Lashes Studio at Market! Market!.
Photos courtesy of Lavish Lashes Studio
Comments
Load More Stories