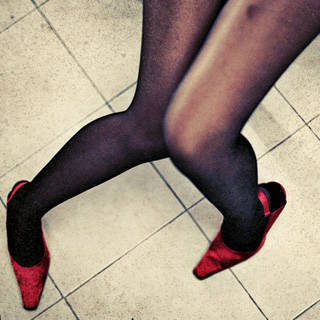 Every woman has a sexy side, and if you want to celebrate this feminine sensuality, there's a novel way to do it--through boudoir photography. A word of caution though: this is not for the faint of heart.
Boudoir photography is a form of portraiture that expresses feminine sensuality in a tasteful style. In French, boudoir means "a lady's private sitting room, bedroom or dressing room." That said, women in boudoir photographs usually wear lingerie.
Given our conservative culture, boudoir photography is somewhat of a rarity in the country--Oly Ruiz of Metro Photo is one of the few who offer this service. Ruiz explains why you should consider having a boudoir shoot. "It would be nice to explore another form of photography. [It] would somehow be attractive to soon-to-be-brides because [you can have] that last great set of photographs while [you're] at [your] prime, before [you] get married and start focusing on having a family."
ADVERTISEMENT - CONTINUE READING BELOW
While doing your own boudoir shoot isn't exactly the most comfortable feeling in the world, Ruiz shares that he treats the shoot just as he would an engagement shoot. "I do think that Boudoir, like any other engagement session photo shoot that I do, is just an engagement session with a concept of intimacy and a bit of nudity," he says.
Having a boudoir photo shoot takes a lot of preparation, especially in terms of establishing a connection and a certain level of comfort with the photographer. At the same time, it's not just the photographer who'll do all the work--it's up to you to bring out that sexy, sensual side of you that's going to make your boudoir photos look great.
Other source:
http://www.boudoirphotography.org.uk
Photo courtesy of Metro Photo
Recommended Videos
Comments
Load More Stories