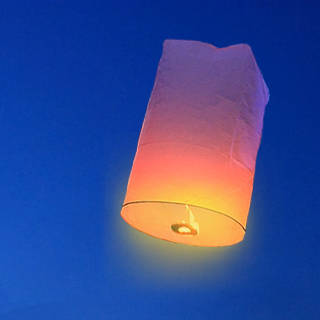 At a recent bridal fair, we learned of a novel idea for your wedding reception: release sky lanterns! Launching sky lanterns is popular in China and Thailand, and the practice is said to bring good luck. To add whimsy to your wedding festivities, ask your guests to make wishes for your marriage as you let the lanterns float towards the night sky.
We found environmentally friendly and 100% biodegradable lanterns from Sky Lanterns Manila. Their lanterns use acid-free and fire-retardant paper, so you don't have to worry about setting your surroundings on fire! Compared to other sky lanterns, these ones have fuel cells that burn hotter, making for higher and longer flights.
For more information on Sky Lanterns Manila, you may get their contact information here.

Comments
Load More Stories