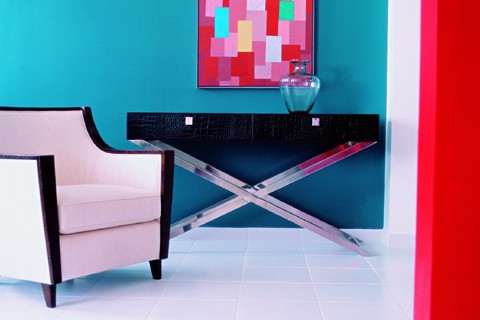 One of the things that take much of the bride and groom's time before the wedding is the bridal registry. Couples search in almost all sorts of stores just to get the registry over and done with, but more often than not, they find themselves overwhelmed with choosing where to register and pinning down items to include in the registry. To spare you from the extra stress, here's a step-by-step guide for organizing your bridal registry.
Make a list.


Before heading to department stores, think about your future home. If you have existing furniture, determine which items you still need and which pieces should be replaced. Doing so narrows down your bridal registry list, and also helps you achieve a cohesive look for the rooms. Head to your choice registry shop, and choose pieces that agree with your list.

Coordinate with your registry store.


When you're ready to sign up for the bridal registry, remember that you're not only there to present your list. They will certainly be more than willing to address your concerns on their bridal registry system. You should remember to ask the following questions:

[ul:0]

Disseminate information to your family.


Once you have settled your initial arrangements on your bridal registry, the next step is to inform your family. Tell them where you are registered and other details they need to know about your registry. This is to help them disseminate the information clearly especially since bridal registry details--ideally--are brought around only through word of mouth.

Constantly update your list.


This step requires an engaged effort to follow up your bridal registry list as often as you can, or based on what you have settled with your registry store. Check if there are new items, or if there are ones that have run out of stock. This will keep you updated on which items have been bought already, and will also minimize the chances of getting duplicate items.
Comments
Load More Stories