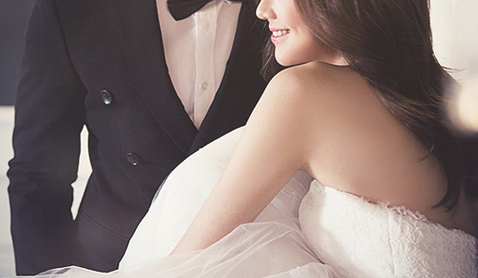 Once the high of your romantic engagement settles and you've giddily accepted that you're soon to be someone's wife, it's time to roll up your sleeves and get to work. Creating your dream wedding is no easy task, and even if you do hire a planner, you will still need to contribute a great deal of effort to add a personal touch.

Before you even decide on details like the flowers or the cake, you have to know what you want for your big day. To do this, you'll need to:

1. Set a timetable.
Decide approximately when you want your wedding to happen. (We say approximately because you won't really be able to pin the exact date until you officially confirm your venues.) From there, work backwards and give yourself ample time before deadlines for unforeseen circumstances. Word of advice: Be a little flexible with your dates especially if you're not planning on a long engagement.

2. Set a budget.
ADVERTISEMENT - CONTINUE READING BELOW

Before you start booking suppliers, you should first consider how much you're willing to spend and place a cap. Don't go beyond what you can afford, as you wouldn't want to start your marriage in debt.

3. Create a wedding binder.
Think of this as your wedding lookbook and organizer. Segregate your binder into general categories such as Inspiration, Suppliers, and even Documents and Receipts so that you can easily pull up information at any moment.

4. Secure your entourage.
ADVERTISEMENT - CONTINUE READING BELOW
The moment you know who you want in your entourage, ask them early on so that they can free up their schedules. Moreover, your bridesmaids will surely help with your preparations. Don't miss out on some legit girl bonding just because you decided on everything without them.

5. Prepare your guest list.
Your guest list will go through a lot of modifications over the months, so prepare to make unexpected revisions. Once again, prepare to be a little flexible with your head count. A lot can change during your engagement.

6. Research!
It's important to know what's out there in order to pick the right suppliers. Going to wedding fairs can be very beneficial for you as some even offer informative talks. If you're free this weekend, you can check out Shangri-la Plaza's "The Wedding Project" which features various suppliers for all your needs such as Chestknots, Lifestyle y Feliz, Cut the Scrap, Villa del Conte, Cakes by Manix, and many more. They will also be holding workshops that will teach you everything from how to pick the perfect dress to choosing the right table setting.


ADVERTISEMENT - CONTINUE READING BELOW


7. Book priority suppliers and venues.
There are times when certain venues require you to book a good year in advance, so best get this out of the way. This goes double for destination weddings, as planning and coordinating will eat up a lot of time. Good luck, brides!

Comments
Load More Stories