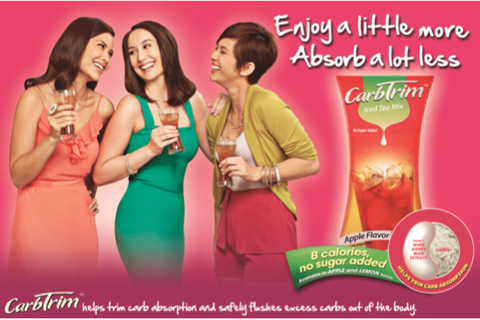 Christmastime presents the perfect opportunity to catch up with family and friends. Filipinos bond over food, which is why weight gain is common during the holiday season.

While you deserve to enjoy wonderful treats, you surely don't want to gain weight right before your wedding. After all, you want to look your best in your wedding gown. To help you enjoy the holidays without depriving yourself, see our tips below.

Pay attention to your portions


At celebrations, you'll be served a variety of treats--from delectable hors d'oeuvres, savory viands, and tasty desserts. One way to indulge without feeling guilty is to sample everything while keeping portions small. Fill your plate with a little bit of everything, and you'll be full before you know it. You're less likely to binge eat when you don't deprive yourself of good food.
Take your time


They say that French women stay slim despite the delicious food in their country because they eat unhurriedly. Take cue from them and savor every bite instead of eating in a rush. Swap stories with family and friends as you eat to make the meal even more enjoyable--remember that a good meal isn't measured by the quantity of food you eat. When you take your time, you can pace yourself and gauge whether you're still hungry or not.
Drink CarbTrim


Filipinos are big on carbs, and rice, pasta, and bread are ubiquitous in any celebration. However, excess carbohydrates can make you gain weight. To help you maintain your weight even if you eat carbs, you can incorporate CarbTrim--the first carb-blocking iced tea mix in the market--in your regular meals. CarbTrim has two refreshing flavors, lemon and apple. Because CarbTrim comes in handy stick sachets, you can prepare your drink at the parties you go to.

Each Carbtrim sachet contains Phase 2 White Kidney Bean Extract, which is clinically proven (with 24 published studies) to block a portion of your carbohydrate intake. Phase 2 White Kidney Bean Extract blocks carbohydrates by reducing the conversion of unwanted carbohydrates to simple sugar, resulting to a reduced caloric intake by the body. The blocked carbs then passes through the body as dietary fiber, and comes out as waste.

Phase 2 White Kidney Bean Extract is generally regarded as Safe by the US FDA. With such a refreshing and effective drink, you can stay slim for your wedding even if you indulge over the holidays.
CarbTrim Iced Tea is available in leading supermarket and drugstores.
To learn more about CarbTrim, visit their Facebook page and Twitter page here.

Comments
Load More Stories