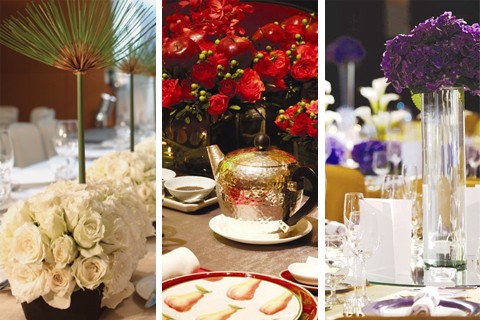 Most couples know that pulling off their dream wedding is easier said than done. Planning an event requires coordination with several suppliers--a task that may seem overwhelming to some.

At Hyatt Regency Hotel & Casino Manila, however, achieving the perfect wedding is promised to every couple. Below are things you can look forward to when you celebrate at Hyatt.

Assistance from an event service specialist
Hyatt's team prides itself in staging weddings that are planned to perfection. At the core of each successful celebration is an event service specialist, who will be specially assigned to attend to your wedding details. For seamless arrangements, you can effortlessly course your wedding concerns to your event service specialist. Of course, the event service specialist may also make recommendations in case you're having trouble picking out wedding details.
A package that's customized for you
No two couples are the same, and Hyatt's team recognizes that couples have different tastes and preferences. To make sure that each couple is happy with their celebration at Hyatt, the hotel allows couples to customize their own package for the wedding. This way, you won't be forced to pay for inclusions that you won't use anyway. The flexible packages with essential inclusions will surely cover all your wedding needs.
ADVERTISEMENT - CONTINUE READING BELOW
A wedding theme that suits your taste
At Hyatt, you can choose from the hotel's four signature themes: Classic, Stylish, Elite, and Oriental. Each one is tastefully executed with lush floral arrangements and thematic decor. Let your dream wedding come to life with stylish and timeless appointments that reflects your exquisite taste. No detail is too small for Hyatt's team, and that reflects in every celebration.
A blissful honeymoon
The wedding is only the start of your happily ever after. After tying the knot, enjoy a blissful honeymoon, which you can avail of for free when you book a reception for a minimum of 300 guests at Hyatt. You'll receive a complimentary Dream Honeymoon package featuring a three-day, two-night stay in a Regency Suite with club access at Hyatt Regency Hotel & Casino Manila.

For a sampling of Hyatt's wedding themes, see the gallery below.

To plan your perfect wedding at Hyatt Regency Hotel & Casino Manila, click here.

ADVERTISEMENT - CONTINUE READING BELOW
Comments
Load More Stories