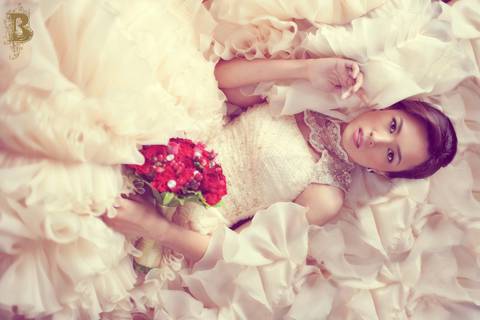 Among all the dresses inside a married woman's closet, her bridal gown is the one item that she holds dearest to her heart. This elegant white dress, even only worn once, holds a sentimental value--not only does it serve as a reminder of the day she said her vows, but this article of clothing will always hold a piece of her, forever.
Recognizing that women have emotional attachments to wedding gowns, Boy Kastner Santos of BKS Couture offers intricately designed gowns to brides-to-be. His creations speak of luxury, innovation, and sophistication in every detail. Every dress is breathtaking. His pieces feature sleek classic and modern designs that suit a wide variety of brides.
Before this prime designer ventured into the wedding industry, Boy Kastner was designing the framework of buildings and skyscrapers. As an architect, he always had a keen eye for detail and beauty, which he was able to sharpen over the years. His stint as an architect, though short, gave him inspiration to create and innovate designs for wedding gowns.
ADVERTISEMENT - CONTINUE READING BELOW
As a wedding gown designer, Boy Kastner creates a healthy working environment for his clients so they can feel comfortable around him. To start, he gets a clear perspective of the bride's personality which he incorporates in his creations. By establishing rapport and good relations with his clientele, he transforms his customers to lifelong friends.
CONTINUE READING BELOW
Recommended Videos
Although the brand BKS Couture is a fresh enterprise in the bridal industry, the company has managed to propel to the top through Boy Kastner's excellent craftsmanship and innovative designs. There's no doubt that this new brand of wedding gowns can achieve its goal of becoming the most preferred couturier locally and internationally in the years to come.

Load More Stories