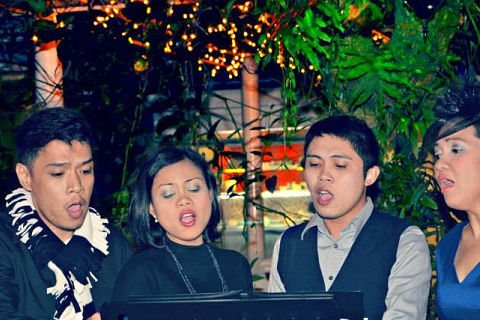 At your wedding, you may set the tone of your romantic celebration through a personalized playlist you've prepared for your guests. By having a list of romantic love songs on cue, you are guaranteed of a memorable affair that truly reflects you.
Tenstringedlyre is a talented group of musicians dedicated to make a couple's special day unique and unforgettable. Through moving symphonies and song versions, they create a relaxing atmosphere conducive to intimate conversations and laid-back festivities.
From its inception in 1990, Tenstringedlyre's remarkable journey shaped it to the kind of brand that it is today. It has evolved to a thriving music company, geared towards providing superb musical experience to marrying couples on their wedding day.
Couples may avail any one of their services, which may be tailored to suit different themes and music needs. Tenstringedlyre offers solo, duo, trio, quartet, chamber orchestra, and live band performances. They also have a customizable song list to accommodate requests and special arrangements.
ADVERTISEMENT - CONTINUE READING BELOW
To gain perspective on the different services they offer, interested parties may visit their website to inquire on their packages and book them for their celebration. This musical group prides itself on having an effective booking system, which is simplified, streamlined, and straightforward.
According to Jean Canivel, owner, manager, and one of the pioneers of Tenstringedlyre, they spend time to get to know their clients in preparation for their celebration. They want the couple to feel comfortable around them when they create and finalize the line up of songs for their special day. From the ceremony up until the reception, the team plans and discusses with the couples the different arrangements they will be performing.
Over the years, Tenstringedlyre has proven their versatility by having performed at multitudinous themed celebrations. Their song genres, in addition, continue to expand as they adapt to their couples' varying tastes. Truly, in the years ahead, this timeless brand will continue to bring soulful music to celebrations, and share their music that will leave the audience speechless.
ADVERTISEMENT - CONTINUE READING BELOW
Comments
Load More Stories