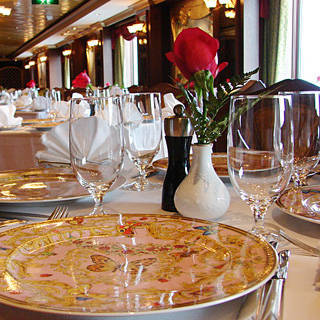 When planning their wedding, most brides come up with a theme or motif to make it easier to pin down and choose the details they want for their wedding. Having a theme also helps identify corresponding suppliers who can deliver. When executing a particular theme, it is important that all the details from the ceremony right down to the reception are cohesive.
This is where the role of an event stylist comes into play. An event stylist has a keen eye for  making sure that all the decorative details paint one picture. Aside from styling the table settings, centerpieces, and different set ups such as lounges, photo-op areas, or even the stage, an event stylist also makes sure the details work with the aesthetics of the venue. A good event stylist knows which accents work well with your chosen venue and may have insights or suggestions on how to achieve a harmonious vibe. From the linen to the chairs, your stylist should know which ones go well with one another.
Read on to find out if you need an event stylist.

You need an event stylist if...
You need help conceptualizing ideas
If you find yourself holding a bunch of mood boards and having a hard time expressing your theme ideas, your event stylist can help you form a clear theme and aid you in narrowing down your inspirations. After a series of meetings or brainstorming, your stylist can come up with pegs, which you can choose from and help you towards one concrete vision.
You have limited time and artsy skills
If you are a self-professed artistically-challenged bride, then you should consider hiring an event stylist to help you out execute your wedding's theme. You can depend on their creative juices to make your dream wedding come to life.
Moreover, if you are expecting a lot of people on your big day, you might want to park your ideas for DIY projects as the work might be more taxing than you think. Can you imagine yourself assembling 700 DIY table centerpieces on top of everything else you need to accomplish for your wedding?
ADVERTISEMENT - CONTINUE READING BELOW
While some brides wish to take matters into their own hands and resort to DIY projects, sometimes the amount of work to be done is just too overwhelming. Instead of making things easier, all the pending work ends up stressing you out and probably unleashes the unwanted bridezilla. In this case, you can leave it to your event stylist to come up with the details that will capture the theme you have in mind.
You want to spruce up the décor without having to purchase so much props
Most ceremony and reception venues have a set of styling templates which they offer to couples. But if you find that they aren't enough for you to encapsulate your chosen theme, then you might want to hire an event stylist to amp up your affair. Stylists usually have a wide stock of props, which you can trust to have something that fits your theme.
Looking for an event stylist? Click here to browse our supplier directory.
You might also like:

Load More Stories