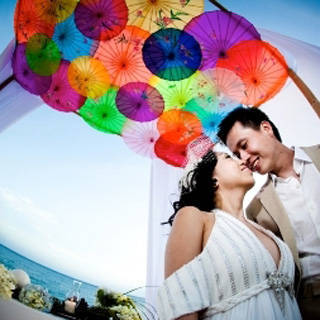 According to Guj, wedding photography is primarily divided into two major schools. The first is the traditional (classic) or the "old school" style, and the other is the contemporary or the "new school." To differentiate the two, Guj compared the schools based on general approach, posing, style elements, and treatment of photos.

Traditional photographers generally ask couples to do customary wedding poses, which gives the photos a classic romantic feel. On the other hand, contemporary photographers approach wedding photography in a candid or photojournalistic sense--they capture the events as they happen and they experiment with poses.  As a result, these photographers produce edgy, casual, and even high fashion photos.

ADVERTISEMENT - CONTINUE READING BELOW

In terms of style elements, traditional photographers are maximalists. They are particularly concerned with documenting wedding day milestones such as the kiss, the first dance, and cake-cutting. For instance, when a traditional photographer takes a photo of a reception venue, every detail can be clearly seen in the photo. On the other hand, contemporary photographers who are minimalists play with a photo's depth of field. A contemporary photo of a venue might just focus on certain details while the rest is blurred in the background or foreground. A contemporary photographer will also experiment with odd angles or points-of-view for his shots.

When it comes to the final finish of the photos, contemporary photographers have a more distinct trait. The photos are treated with high saturation and contrast that make the photos look as if they are vintage shots or photos taken on film; this is a style that is popular with many brides nowadays. On the other hand, for traditional photographers, the treatment may vary depending on the preferences of the photographer or the couple.

ADVERTISEMENT - CONTINUE READING BELOW

Currently, the local wedding photography industry has a talented pool of both traditional and contemporary photographers. One well-known traditional photographer is Ariel Javelosa. Some contemporary photographers are Metro Photo, Erron Ocampo, MangoRed, and RedSheep. According to Guj, popular photographers Dino Lara and Nelwin Uy fall somewhere between the spectrum.

Given all these differences, you should remember that the photos that will be placed in your album will serve as the storytellers of your special day--to you and your family and friends today, and to your children and grandchildren in the future. Whether you choose a traditional or a contemporary wedding photographer, remember that the photographer's style should be in line with the way you and your loved ones would like to remember your big day.
Comments
Load More Stories