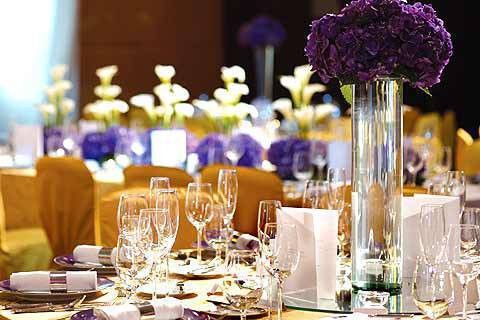 Wedding trends may come and go, but every bride truly wishes for a beautiful and timeless wedding. When you look at your wedding photos even decades after the event, you want to stir powerful memories that will never fail to make you happy.
Part of planning that timeless wedding is choosing a trusted establishment that has mastered the art of pulling off beautiful events, like Hyatt Regency Hotel & Casino Manila. Below are just some of the things you can look forward to when you choose to celebrate at Hyatt.
Acclaimed menu
Its award-winning restaurant and renowned chefs prove that Hyatt puts great importance in serving sumptuous fare. You may select from the hotel's well-thought-out menus, or you may even customize your own menu especially for your celebration. If you're like most couples, you and your groom may have decided that good food is among your non-negotiables for the wedding. After all, guests are bound to remember a wedding with a mouth-watering feast. Also, serving delicious food is a great way to say you appreciate their presence on your big day.
ADVERTISEMENT - CONTINUE READING BELOW
Tasteful interiors
Elegant weddings at Hyatt are complemented by the hotel's tasteful interiors. Also featuring luxe amenities and modern equipment, Hyatt will seamlessly match a classic or contemporary wedding. You can deck out your reception space according to your chosen theme for a truly memorable affair. Your wedding at Hyatt will effortlessly exude that distinctly elegant air.
Impeccable service
Whether you're a traditional or a modern bride, you'd surely wish to work with a team of professionals to make the preparation process easier. At Hyatt, impeccable service can always be expected. The well-trained and courteous staff will work with you closely to make sure that you achieve the dream wedding you've envisioned. The staff can also recommend and coordinate with talented suppliers to complete your wedding needs.
To start planning your timeless wedding at Hyatt Regency Hotel & Casino Manila, click here.
Comments
Load More Stories